If you lost or forgot your password, you can follow the steps below to reset your password. Keep in mind: you'll want to make sure you're fully logged out of your Greenhouse to reset the password.
Step 1 - Go to the Sign In page on cloversites.com or click here.
Step 2 - Click the Forgot Password link.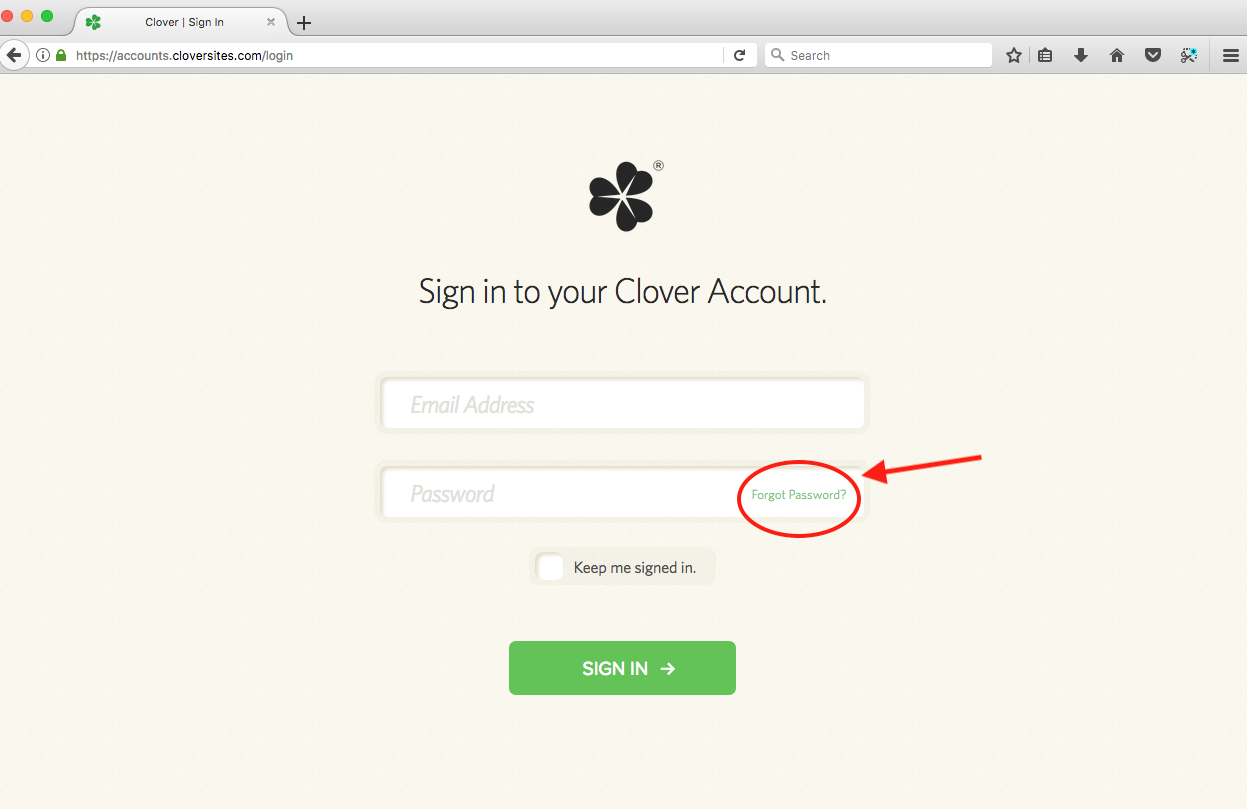 Step 3 - On the next screen, enter the email on file and click Reset My Password. This will send a Password Reset email to you. If you don't see the email within a few minutes, be sure to check your spam/junk folders to make sure it's not in there.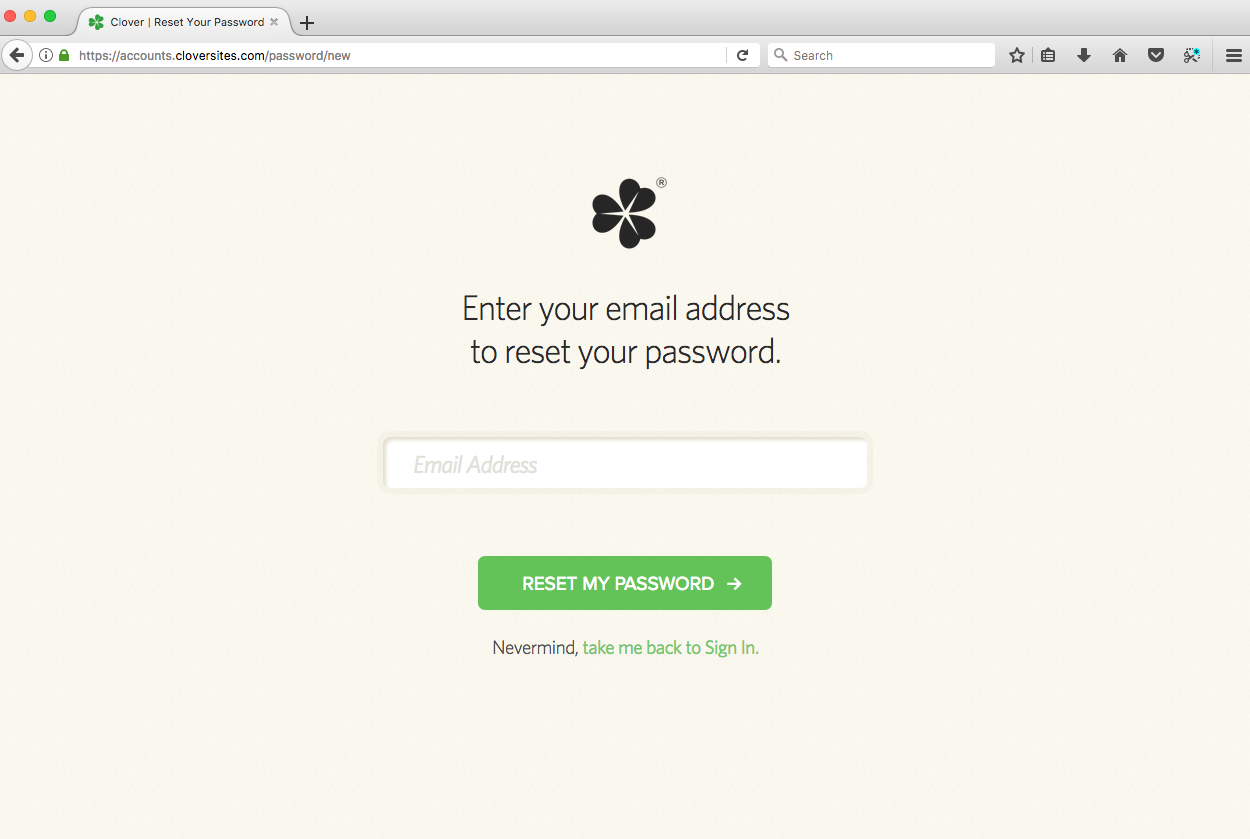 If, for any reason, the email address is no longer active please give us a call and we'd be happy to help you. We do always try to protect the security of our customers' websites but, of course, we're glad to give a few other options for resetting the password.
Updated