Along with the ability to embed videos into the Media Player, you can also embed podcasts by copying the xml feed of the podcast and pasting it within the URL box when Adding Media.

Step 1 - From your Media Player, click Add Media.

Step 2 - Copy the URL to your media/podcast and paste it in the URL box.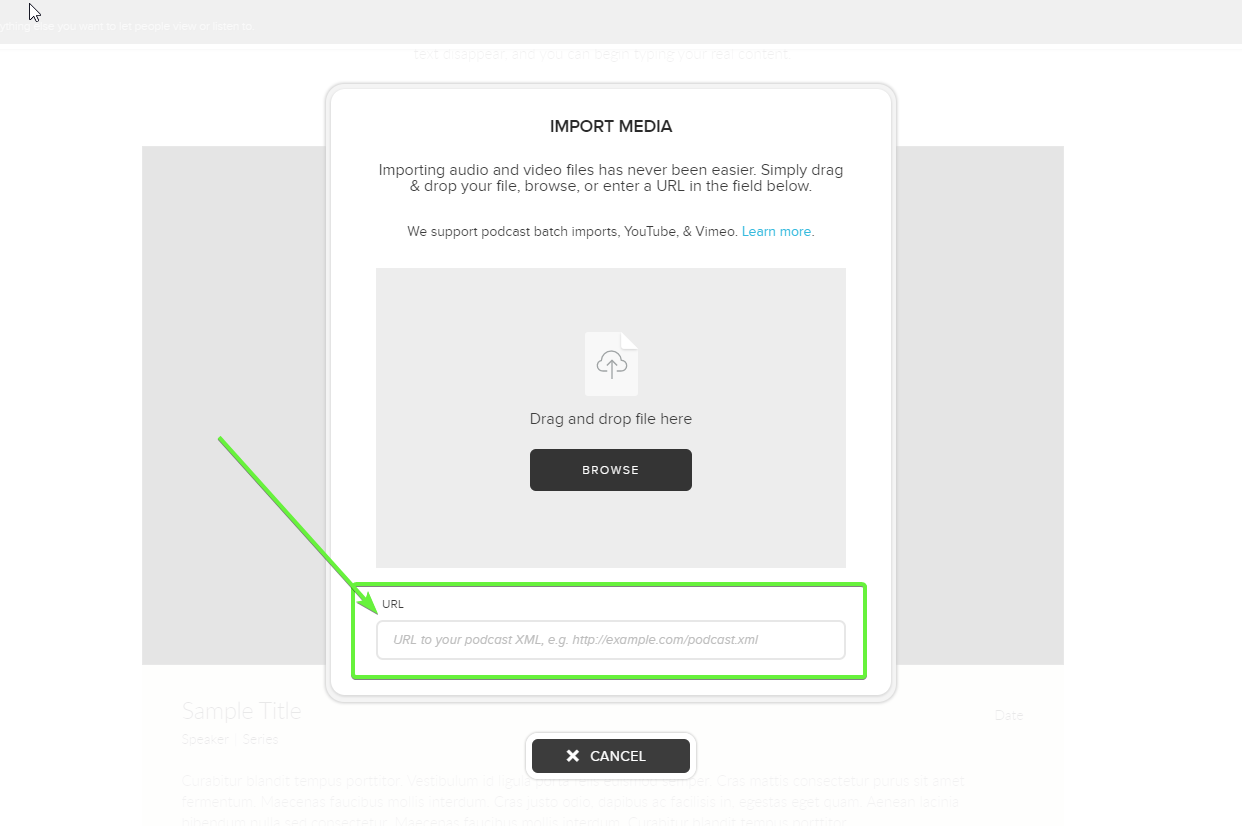 Step 3 - Add the Speaker and Sermon Series to all imported episodes. You can update the these sections individually after the import as well. Click Save
Updated