Adding Your Domain to Your Dashboard
Before taking your site live, you will want to make sure that you add your domain name within the Greenhouse. You can follow these steps to do so:
Step 1 - Go to your Dashboard
Step 2 - Click the More Button (located under Edit Site)
Step 3 - Click Domain Management
Step 4 - Click Add A Domain and then enter your domain yourdomain.com. *Note: Be sure when you enter your domain name to use lowercase letters. Using any uppercase letters may cause issues with your site going live.
Step 5 - Click Add Domain to save your domain name to your account.
Step 6 - Click Add A Domain again, and enter your domain name with www (ie www.yourdomain.com). This will help allow your site to pull up whether or not your users type www.yourdomain.com or yourdomain.com.
Step 7 - Click Add Domain to save your changes.
Once this has been completed, you can continue with pointing your domain by following the steps below.
Updating Your IP Address With GoDaddy
Step 1 - Go to godaddy.com, click Sign In in the top right corner and then click the next Sign In button as well. Enter your login information.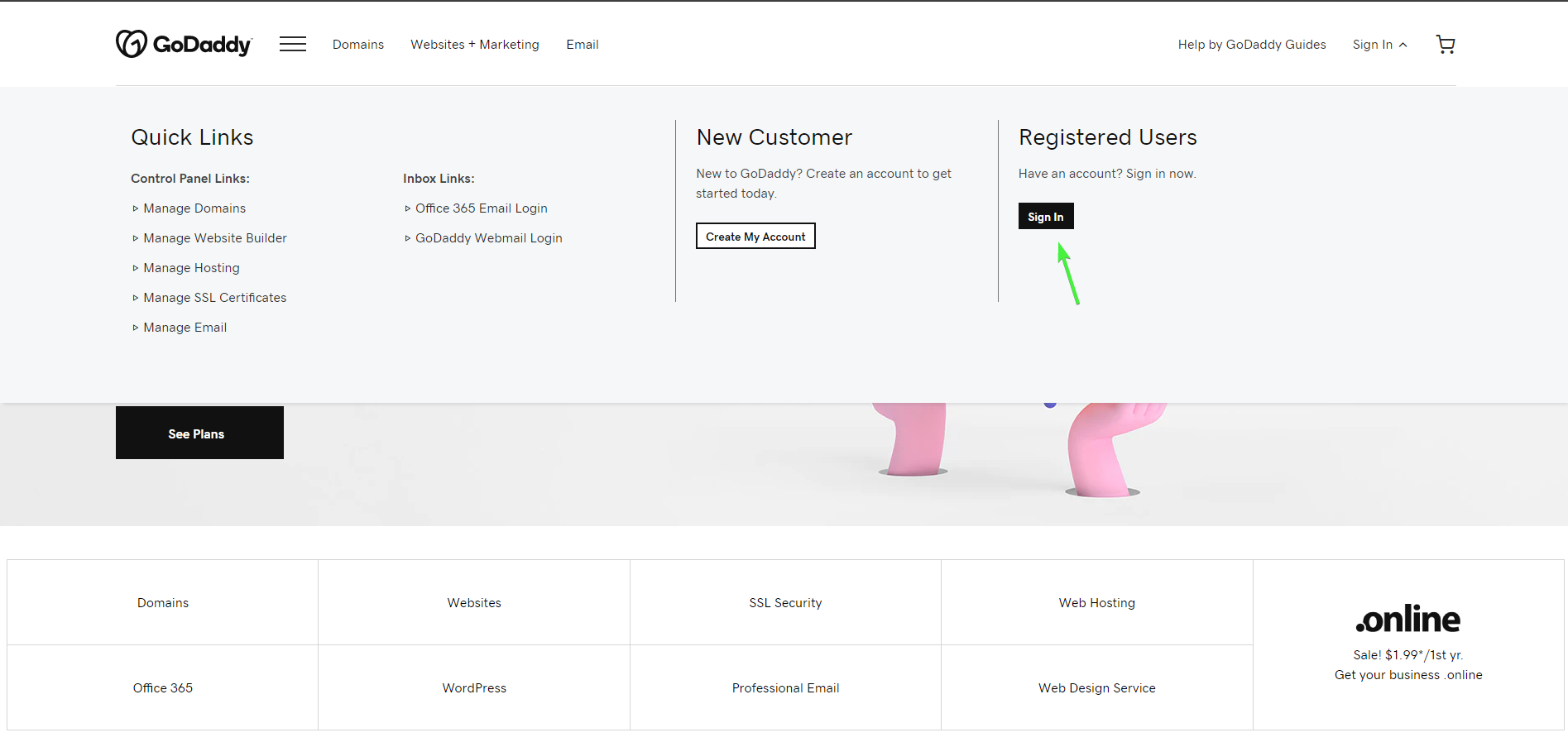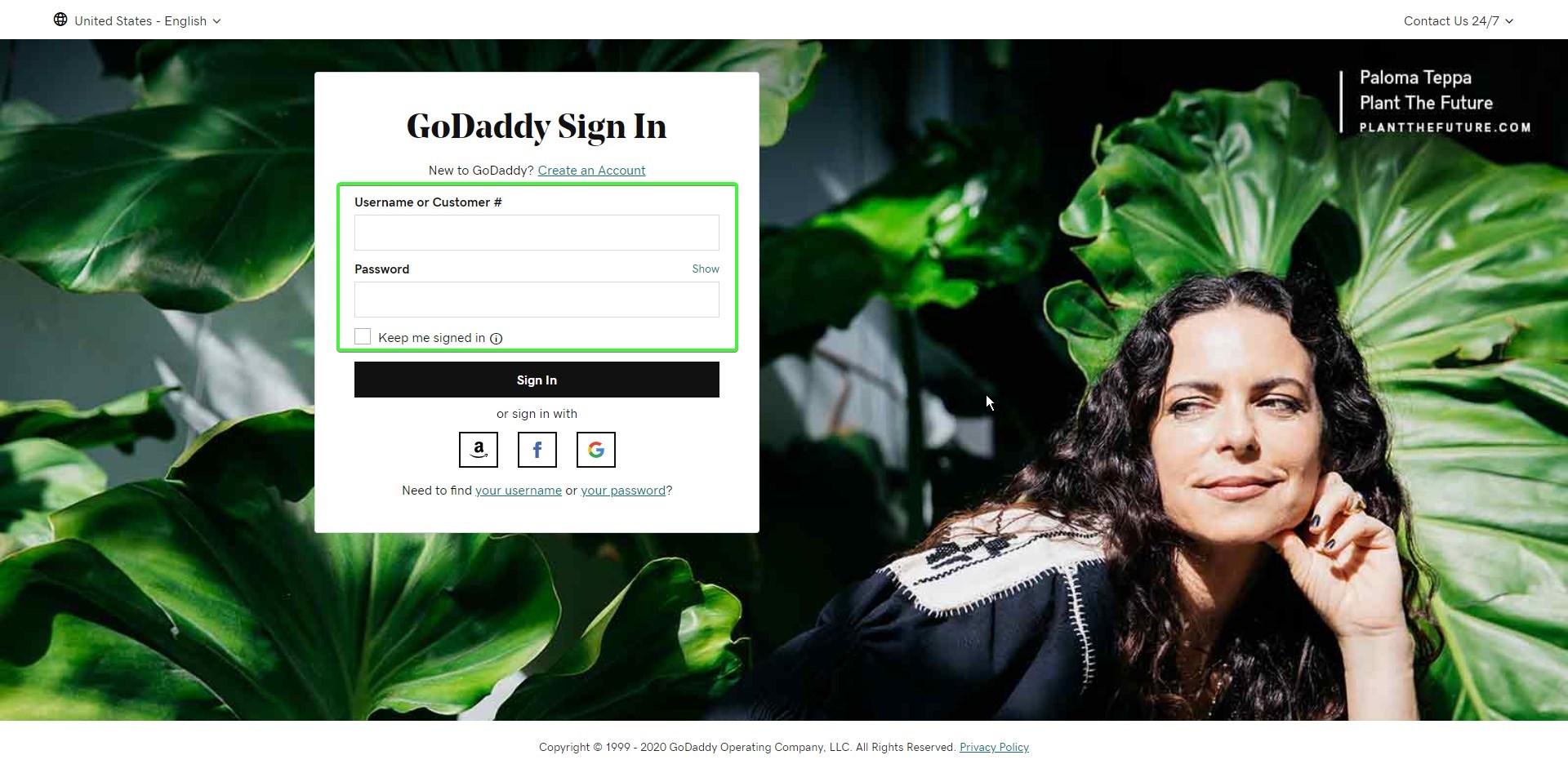 Step 2 - Once logged in, click the DNS button next to your domain.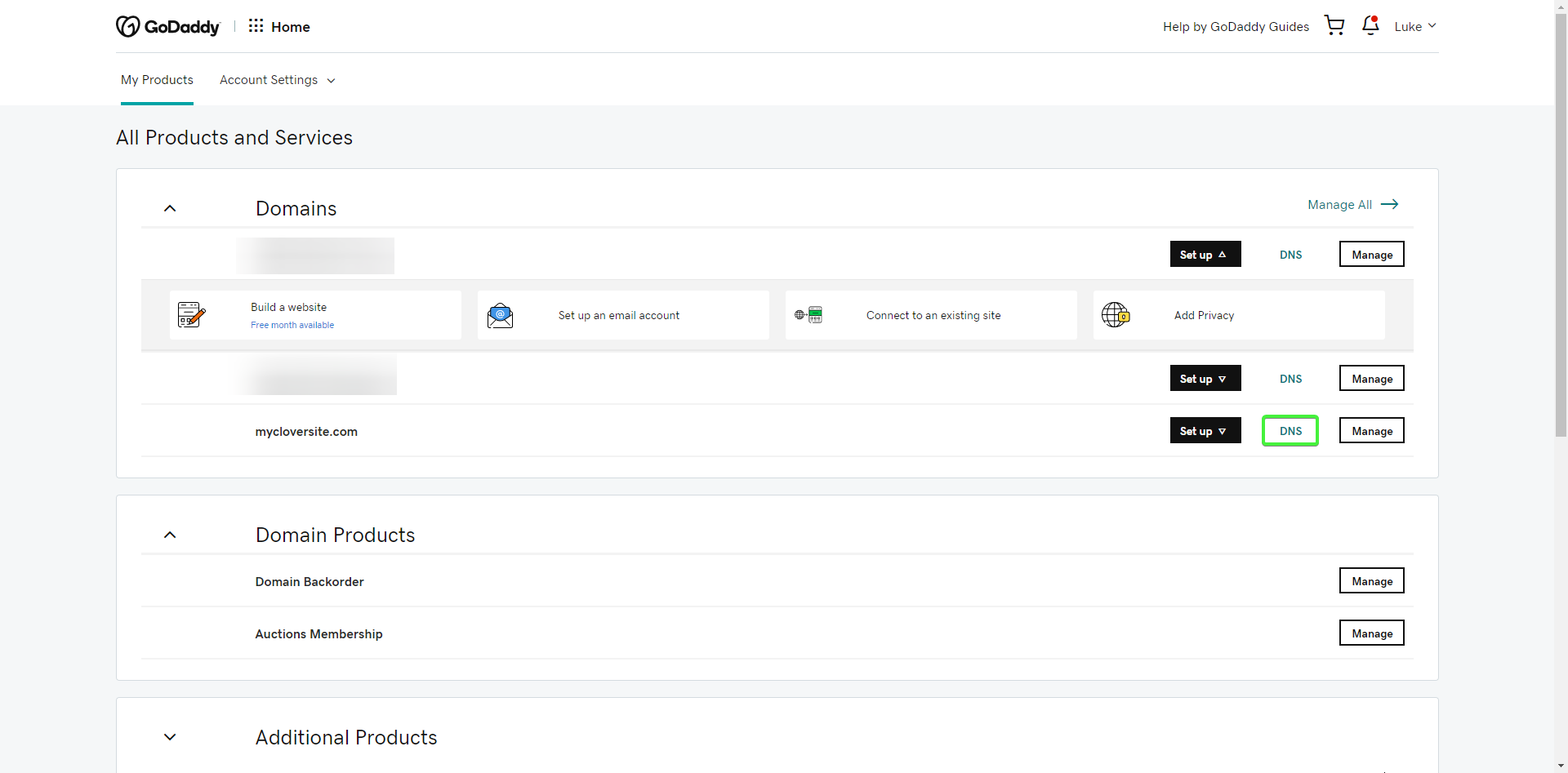 Step 3 - Next, you should see a list of all of your records. Click the pencil icon located to the right of the A record with the Name as @
Step 4 - Paste the Clover IP Address (52.27.100.214) in the Points To field, then click Finish
Step 5 - Click the Add button at the bottom of the list and add another A-record. Enter www in the Host area and place the 52.27.100.214 ip address in the area marked Points To. Click Finish when done.
Keep in mind:
Although in most cases you should be able to launch your website within an hour of changing the DNS settings, this process can take up to 24 hours. Test to see if you can launch your website after you follow these steps but remember, it may not work right away. For more information on this process, check out our Trouble Launching Your Site article.
Changing Your Nameservers
If it says "Not Hosted Here" next to "Total DNS", then you'll need to change your Nameservers back to their defaults. However, this will also change all the other settings for your domain, which means that your email (MX records) could go down.
Step 1 - On the domain details page in the lower left, find the box titled Nameservers and click Manage
Step 2 - Choose Standard: GoDaddy, hosting, forwarding, and parked domains. You can then click Save
Step 3 - Your DNS records will show up within 3-4 minutes. After this time, you should refresh the page and you will see your DNS records show up under DNS Zone File.
Updated