We've made it super easy for you to keep track of your site's traffic. Integrating your Clover Site with Google Analytics gives you access to the best possible statistics for your website. Google Analytics tracks a ton of things, like how many visitors you get, which pages they're going to, and what country they're from.
Google Analytics
Step 1 - Log into your Greenhouse Dashboard


Step 2 - Click on Your Products and then Stats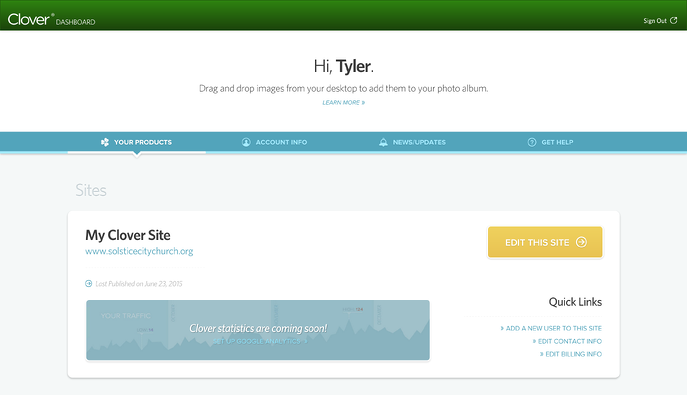 Step 3 - Click the Set Up Google Analytics button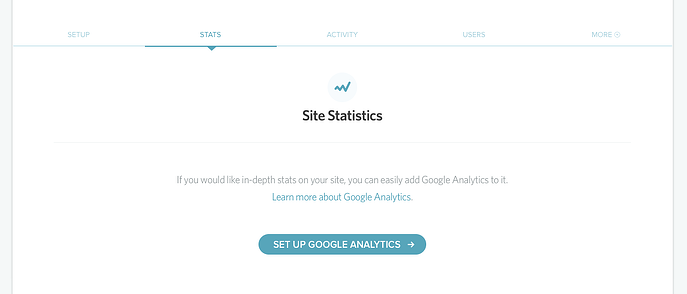 Step 4 - Click the Sign Up For Google Analytics button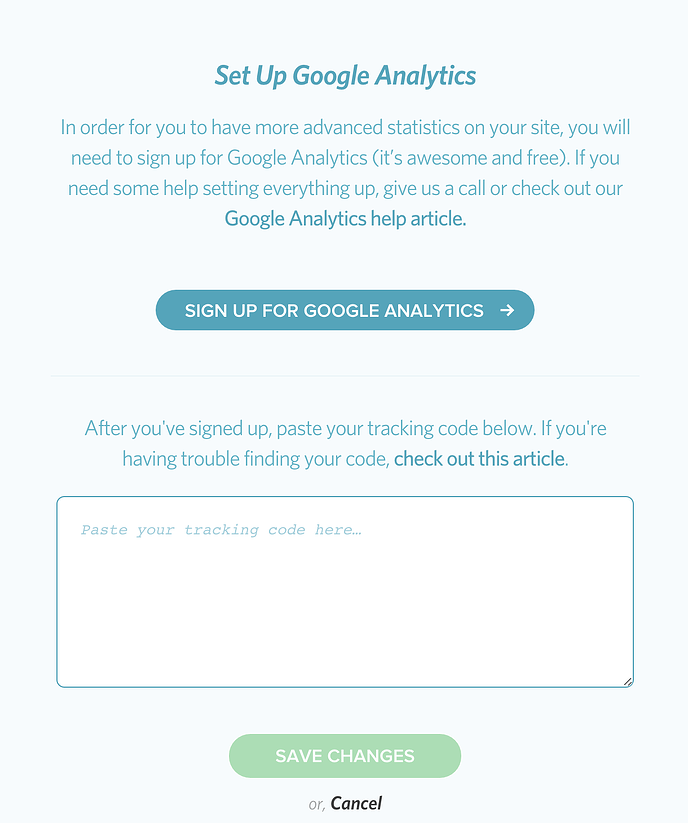 Step 5 - Once you sign up, you'll want to paste your tracking code at the bottom of your Dashboard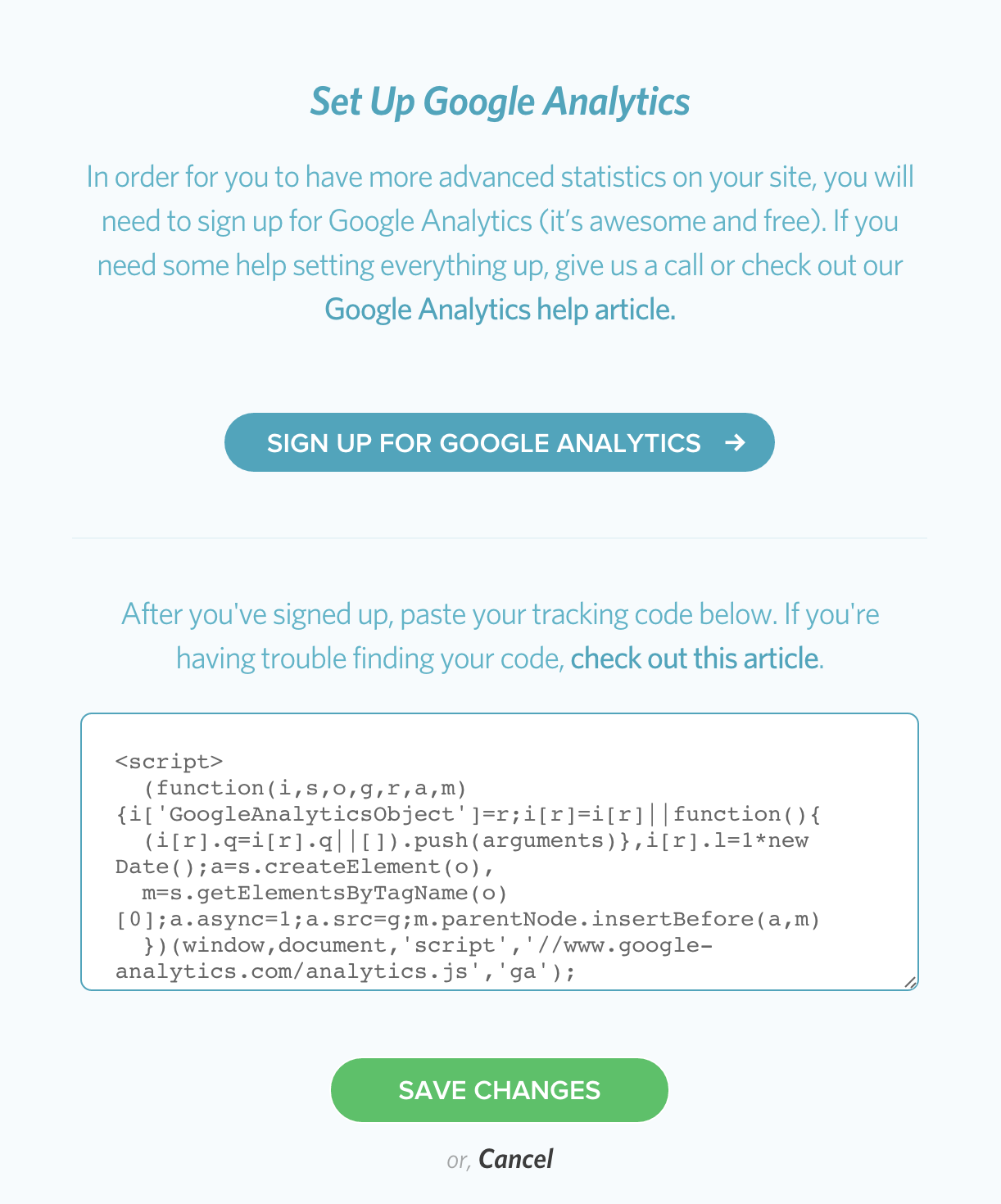 Step 6 - Click the Save Changes button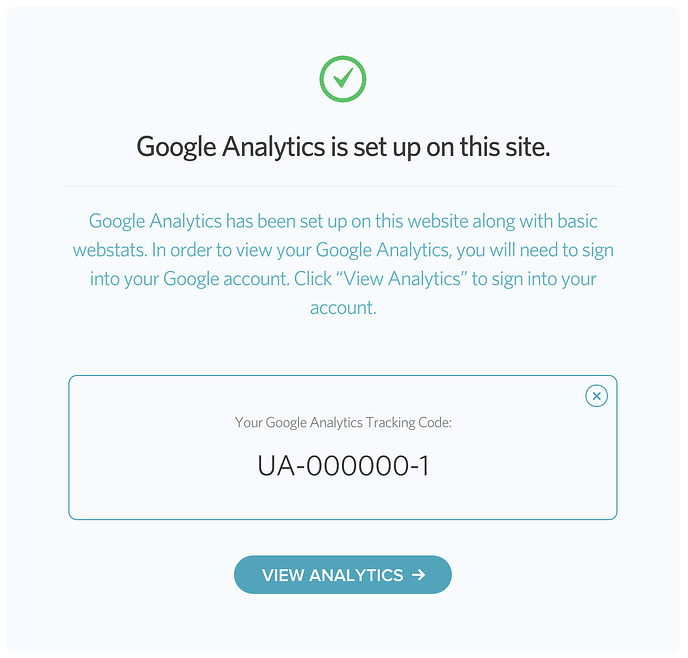 Signing Up For Google Analytics
Sign up for a Google account if you don't have one yet. Keep in mind this is not setting up a Gmail account for you. This simply allows you to use Google's services.
Step 2 - Click Sign Up in the top right corner


Step 3 - Set up your account by entering your website's info in the provided spaces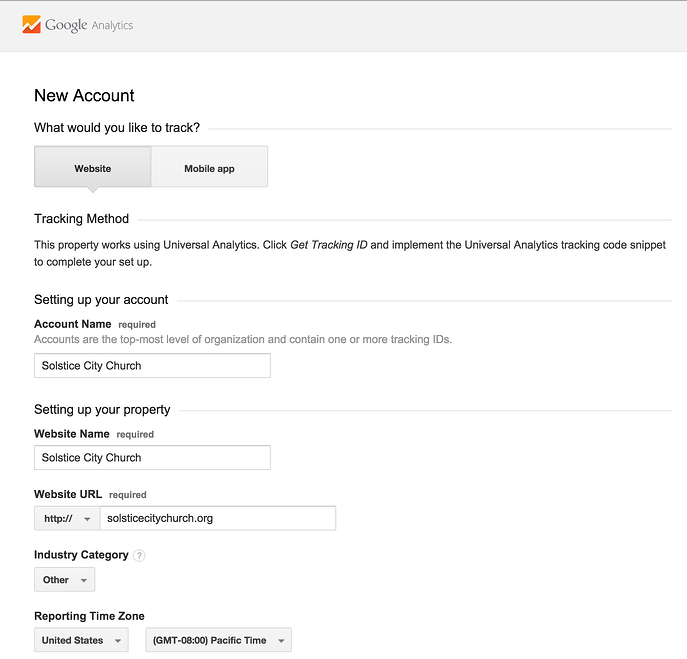 Step 4 - Choose which data sharing settings you would like to use and click Get Tracking ID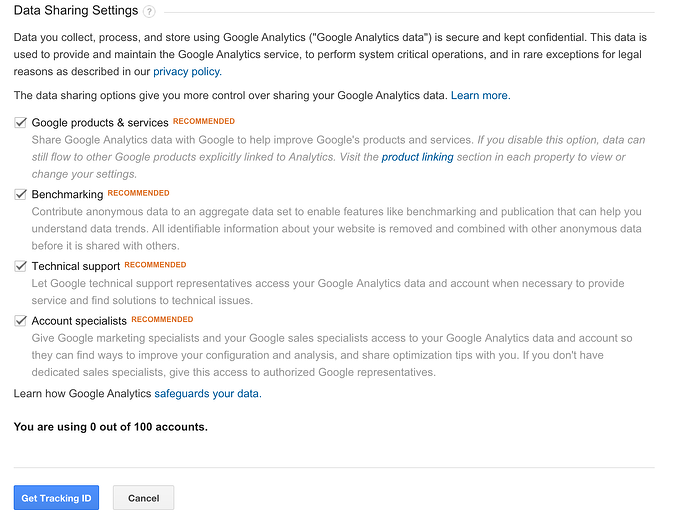 Step 5 - Agree to the terms and conditions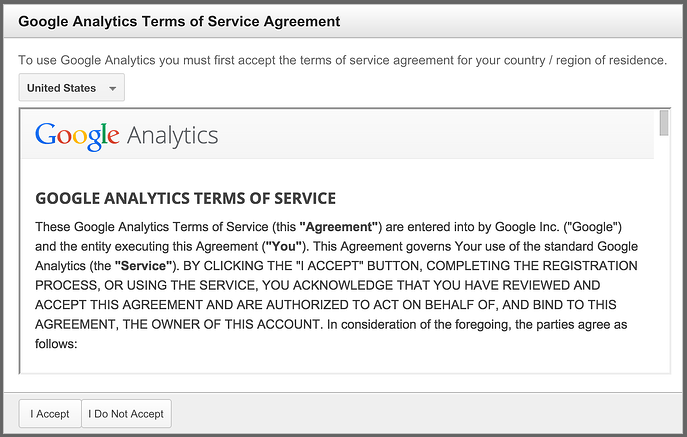 Step 6 - Copy the entire tracking code provided, and paste the info into the box provided in your Greenhouse Dashboard.


Step 7 - When you're done, click the Save Changes button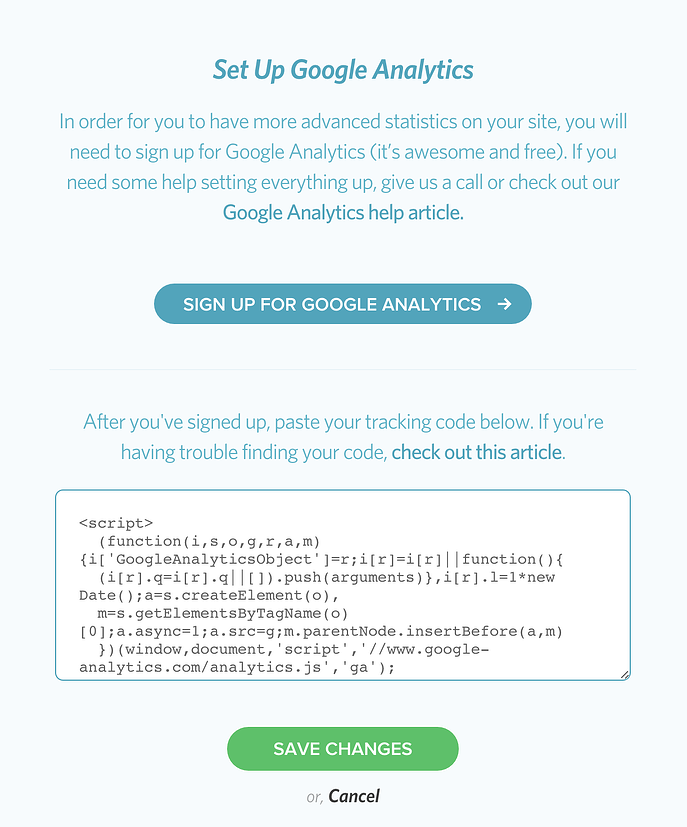 Step 8 - Click View Analytics to sign into your Google account.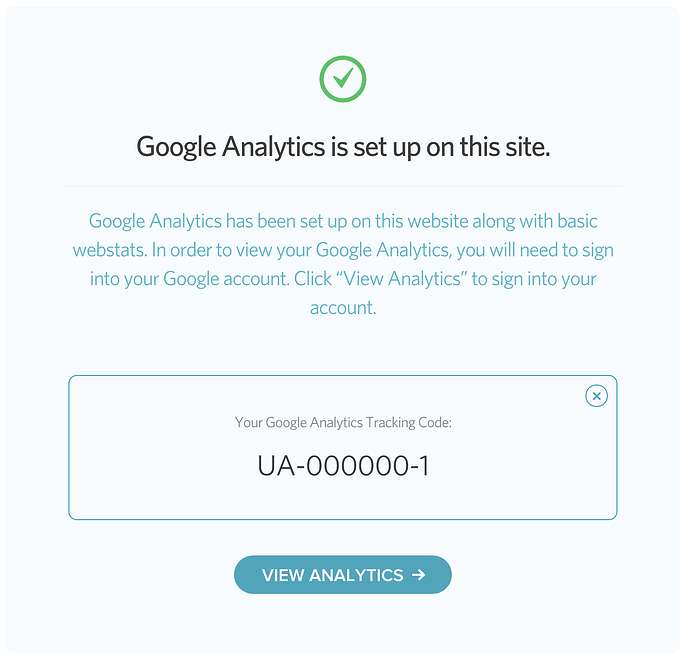 Step 9 - Click Access Google Analytics to access your account and view your analytics

Keep in Mind:
It can take Google up to 24 hours to begin displaying data.
You can access Google Analytics by going to www.google.com/analytics/. If you lose this link, you can get there by going into your Dashboard and clicking "View Analytics" on the Google Settings page.
There's a wealth of information on Google Analytics available on Google's help center.
Updated