Easy and advanced editing modes give both total beginners — as well as more savvy users — just the right level of control.
We've created Easy Mode for those of you who want to keep things simple as you design your site and Advanced Mode for those of you who'd prefer more control.
Easy Mode
Easy Mode was designed to make building a website super simple. You don't need to know design theory or any kind of coding to work within Easy Mode. You can effortlessly add, remove, or reorder pages with a click of a button. Working within Easy Mode will allow for you to edit by page rather than by section.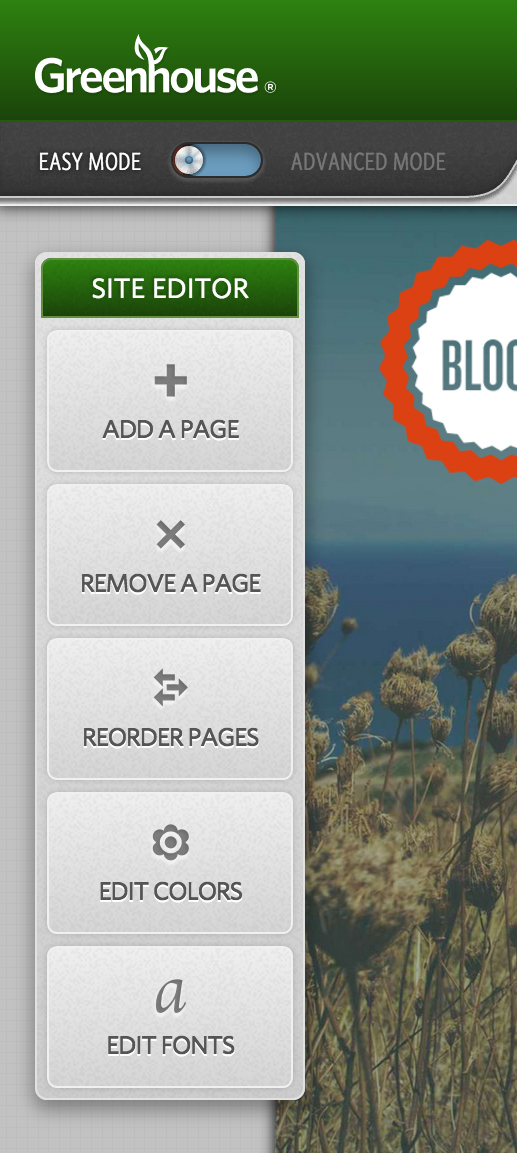 Color Palettes
Our custom color palettes are precisely tuned to each site design so everything looks amazing together. You can use one of our preset color palettes or can choose custom color options to work within that palette.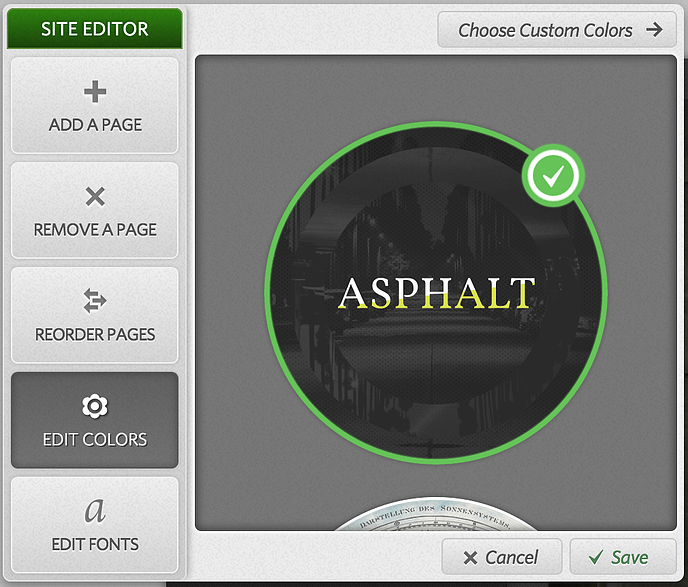 Fonts
All of our new site designs come with unique font palettes that our design team created to help you easily customize the look and feel of your website with just a couple clicks. You can instantly see how each one will look on the page and, when you save it, the change will automatically update all text across your entire website. Learn more about fonts.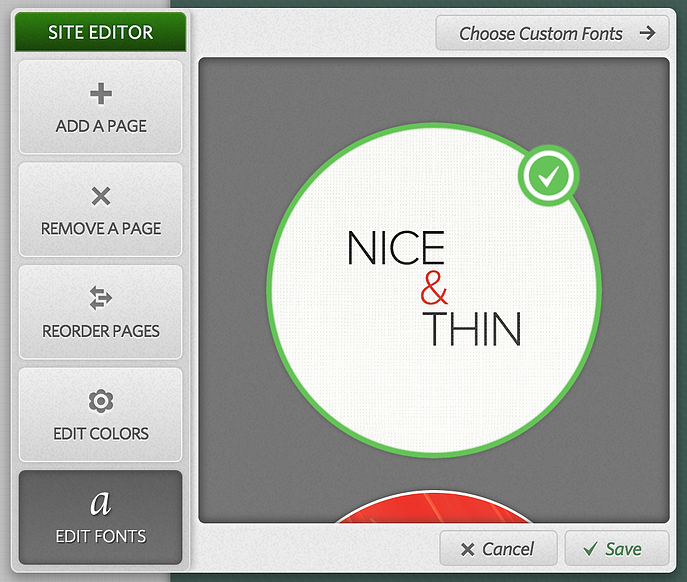 Advanced Mode
Advanced Mode is designed to give experienced users additional customization. With Advanced Mode, you'll be able to Edit Sections and gain access to Design Settings.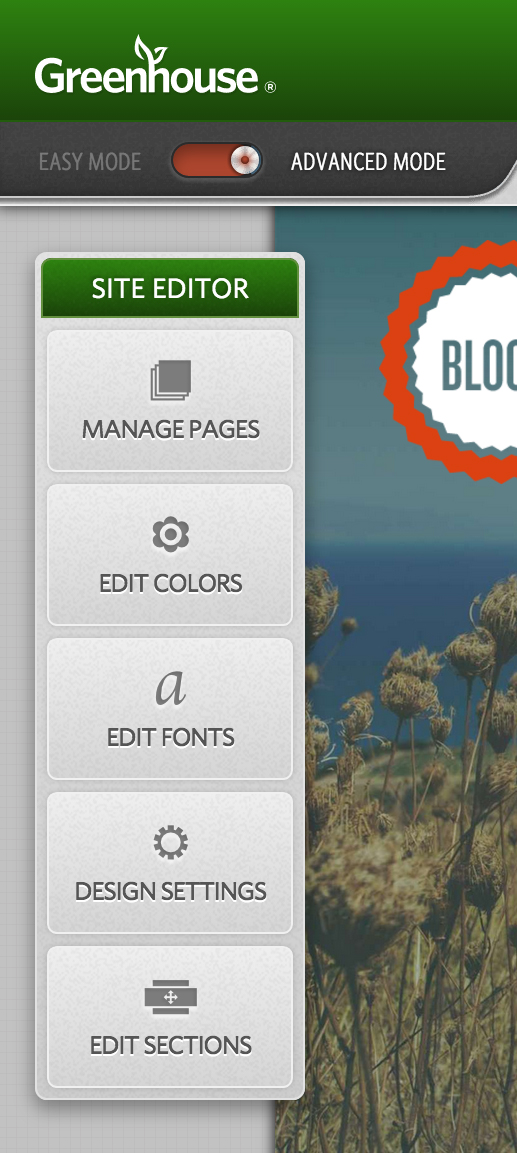 Editing Sections
Now you can have different types of content on any page of your website and even add unlimited sections to any page. You can also quickly re-arrange sections by just dragging and dropping. With this incredible new way of editing, we've kept things simple, while giving you complete freedom to create and customize everything. Section-based editing allows for content to scale and grow as much, or as little, as you want and the overall design of your website won't be affected.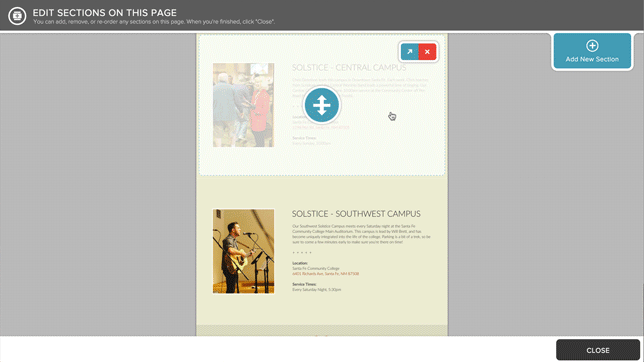 For example, you could add a Gallery Page (big slideshow perfect for advertising) to your site that might consist of a Gallery Section and a Text & Photo Section. You could start there, then add a Media Section and a List Section on that same page, if you'd like. That might end up being a bit chaotic, but you get the picture — no more limits on types of content!
Design Settings
The Design Settings button within your Greenhouse is an important area to be familiar with. There are three sections within this area that you can edit: Browser Title, Custom Head Code, and Browser Icon (Favicon).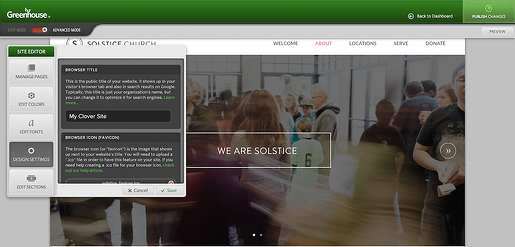 For more information check out our help article for Design Settings.
Updated