Each Clover website comes with the option to password protect any individual page. This can be useful for sharing resources with members only. To prevent from showing up in Google Search, you'll want to add the password protection when creating the page. Keep in mind that if you edit an existing page to be password protected, it will show up in Google Search.

Step 1 - Make sure you are in Advanced Mode in the top left corner of your Greenhouse.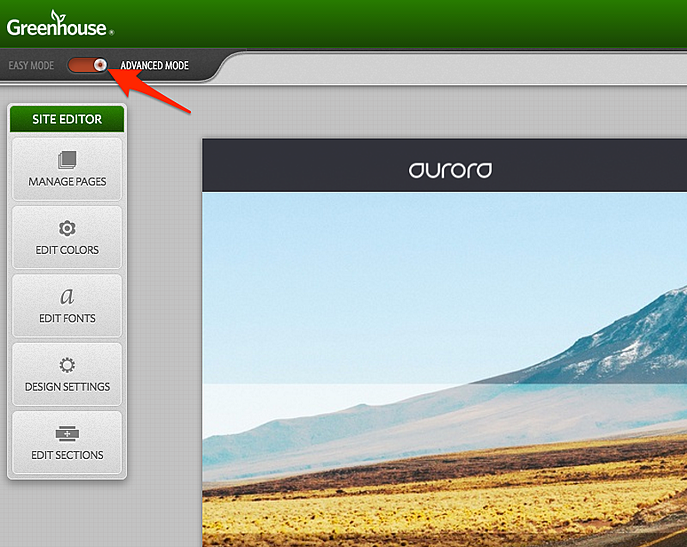 Step 2 - Click on Manage Pages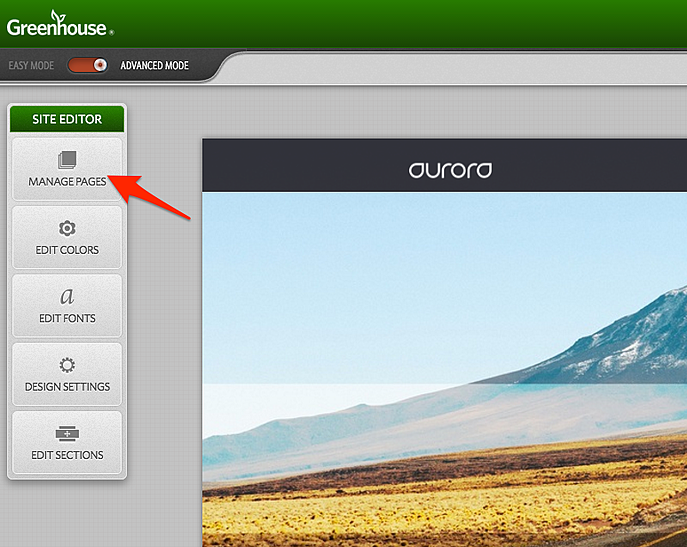 Step 3 - Click on the page that you would like to password protect.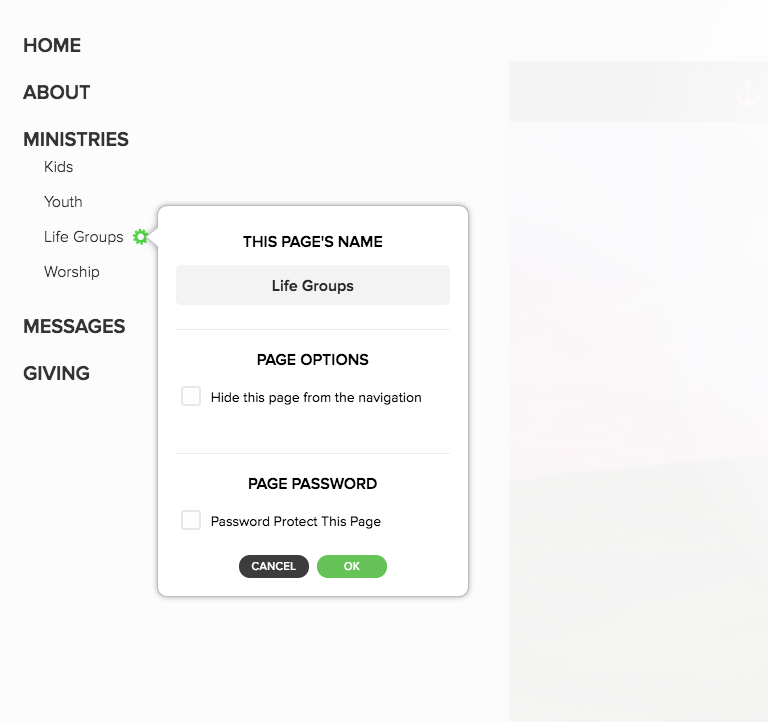 Step 4 - Click the box next to Password Protect This Page, and enter the password that you would like users to enter to access the page.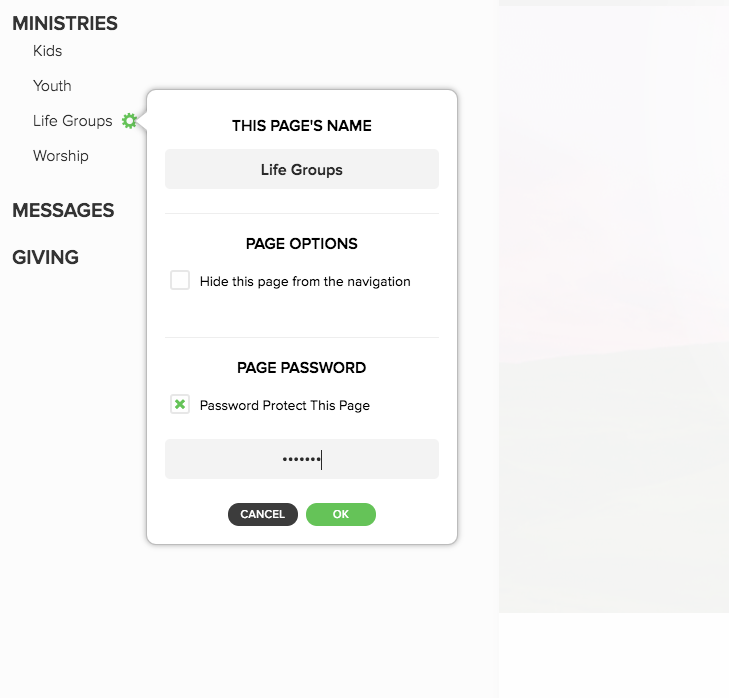 Step 5 - Click the OK button.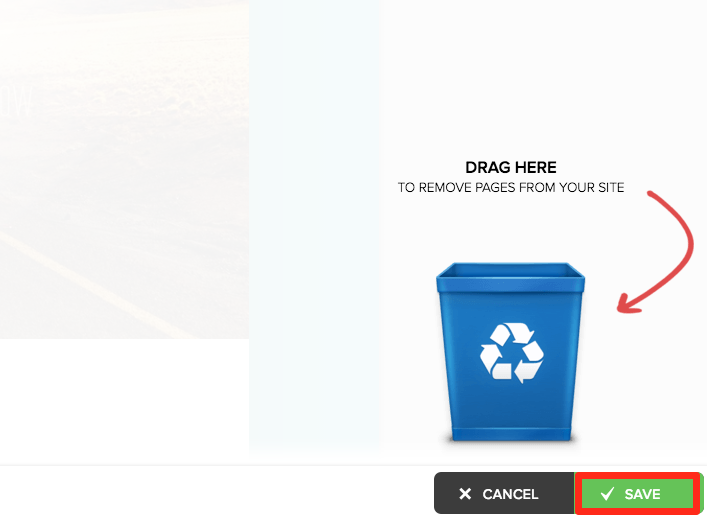 Step 6 - Click the Save button in the bottom right corner.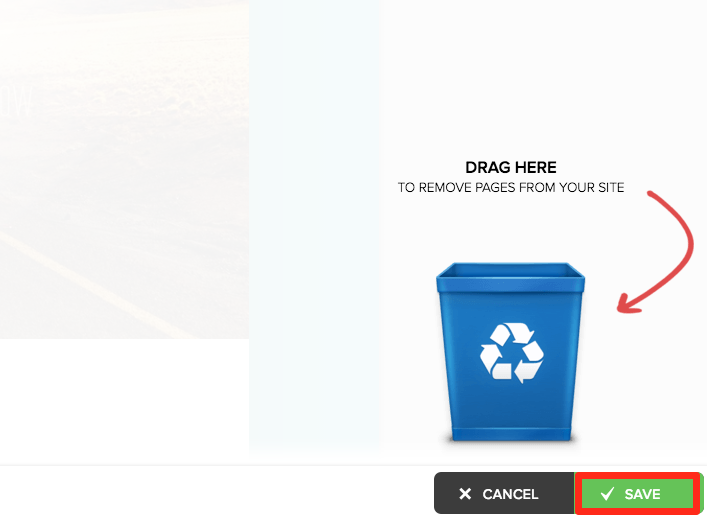 Congratulations, you have now password protected your page! Once you are ready to have it on your live site, be sure to press the Publish button in the top right corner.


Keep in mind: If you password protect a main page, it will automatically password protect all of its sub-pages with the same password. This means if you shared the URL of the sub-page, they will have to enter the password to access it.
Updated