Modern and charismatic while remaining simplistic, dusk is perfect for those looking to bring something new to their users! Dusk includes a whole new look for the Gallery section using the side panels to give the user a preview of what's been shown and what will be!

Dusk dimensions
These are the ideal dimensions, for the largest possible screens. In most cases, it is okay to have images smaller than these, as long as the images maintain the correct aspect ratio (except for the site logo, which can have any aspect ratio)

Text/Donation
Section Layout 1: 1920x1920
Section Layout 2: 1920x1920
Section Layout 3: No image
Section Layout 4: 2196x668
Section Layout 5: 1050x700
Section Layout 6: No Image

List
Grid Layout: 1140x512
List Layout: 304x304
Gallery Slides: 2280x1200
List Layout: 540x304

Event Sections:
Grid Layout: 540x304
Gallery Layout: 1700x959
Event Detail Pages
Main event image: 1700x959

Footer
Max logo dimensions: 500x190

The Dusk design is the only design that features a footer with 3 content boxes! It has a logo box and two text boxes for many formatting possibilities!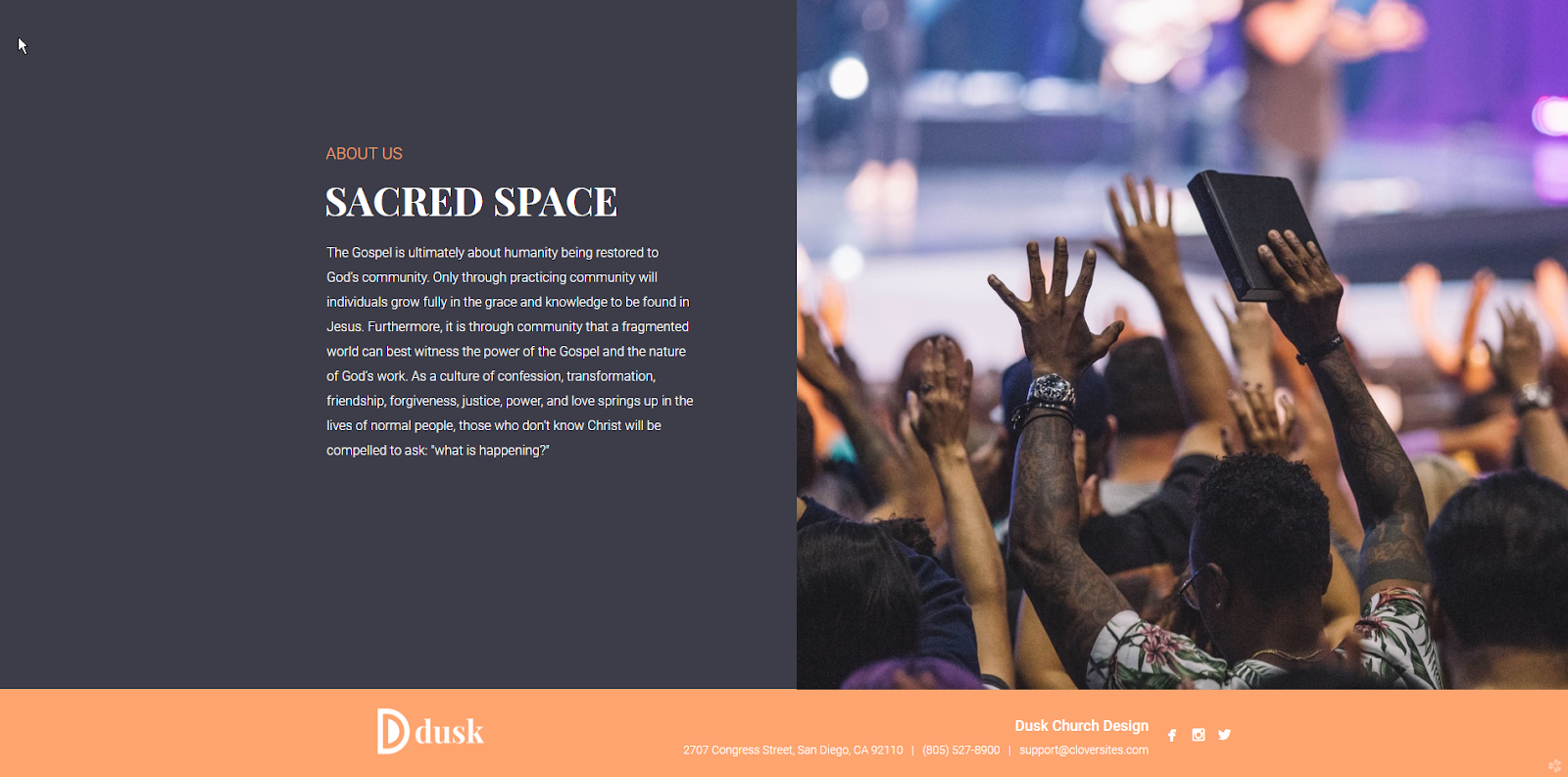 Updated