This feature is an integration with Clover People. To learn more about how you can make your Clover Sites website an even more robust online community platform with Clover People, please visit this page.


Step 1- From your Greenhouse Dashboard, click the Integration button.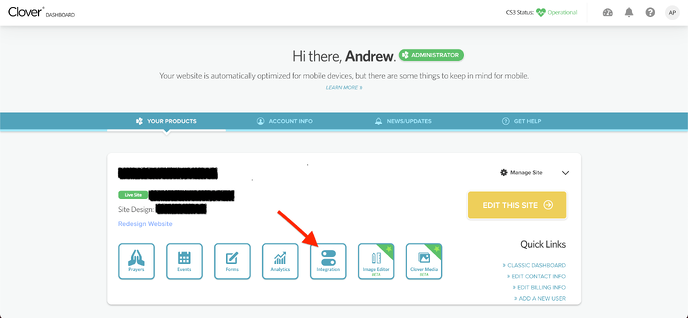 You can also click the three vertical dots for the Menu to switch to the Integrations page.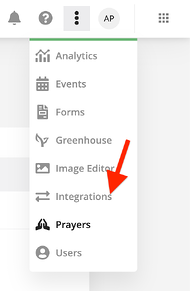 Step 2 - Click the Setup/Gear icon located under Church Management.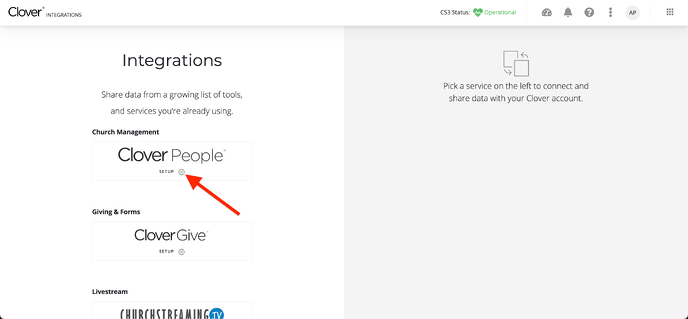 Step 3 - Enter your ChMS Domain Name, Username, Password, and then click the Connect button.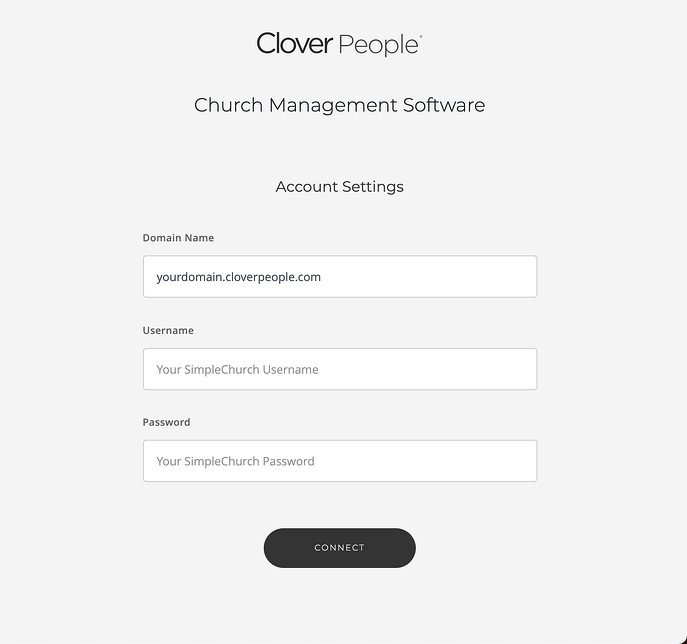 Step 4 - Under Available Views, you will select the Calendar View that you would like to import into your Clover Site and click the Preview Events button. Note, if you don't have a Calendar View set up on your ChMS end, you need to login to that account to set it up with a Calendar View.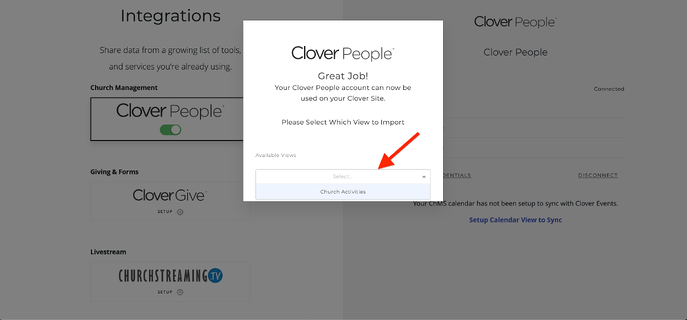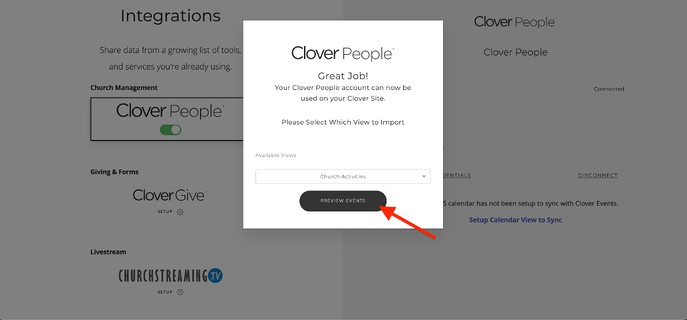 Step 5
-Once you see your Sampled Events, click the Import Events button below.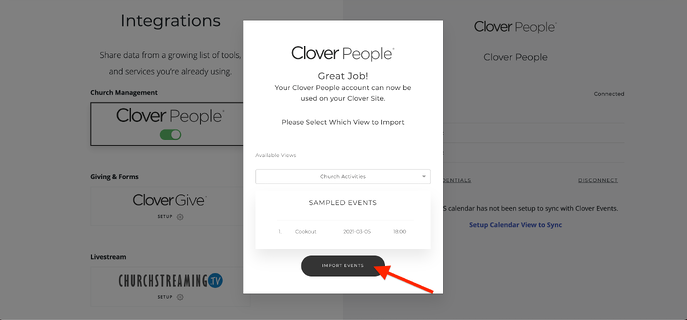 Congratulations, you have successfully imported your ChMS events into your Clover site!
NOTE: Once the integration is established, your ChMS calendar will automatically sync events from your selected ChMS Calendar View every 4 - 24 hours.
The sync between your ChMS Calendar and your Clover Site is a one-way sync. Meaning, any events added to your Clover calendar will not be synced to your elected ChMS Calendar View.
Updated