All of the media from your Classic website will remain there after you transition to Clover Sites (even if you've copied this content for your new website). This tool will only work if you have a podcast setup on your Classic media player.
Step 1 - Click on your Media Player in your Clover Sites 3 Greenhouse to receive the below message

Notes:
Clicking the Not Right Now button will give you the option to do this later
Clicking the No, Do Not Import My Media will prevent this message from popping up again and you will no longer have the option to import media
Clicking the Yes, Import My Media button will being the automatic process of moving your media files from your Classic Media Player to your new Media Player.
Step 2 - After selecting Yes, Import My Media, you will select the media player you wish to migrate and click Save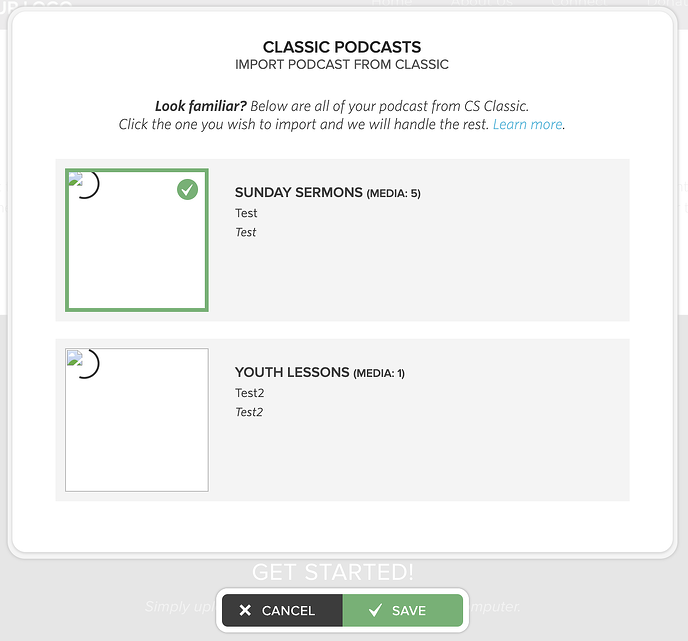 Keep in mind, this migration will take time as it will be moving over all audio and video files.
Updated