The Redesign feature allows you to update your website to a different Clover design without interrupting your current website. You will have the ability to keep your current website up to date while building out your new design.
Step 1 - In the Dashboard, under Your Products, click Redesign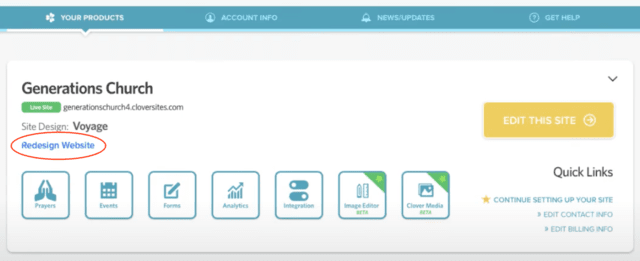 Step 2 - Choose a Design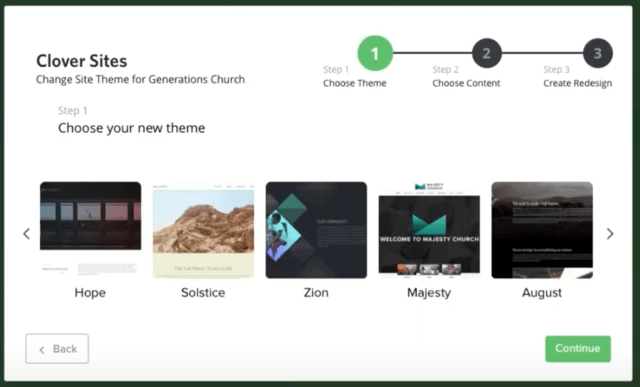 Step 3 - Choose Site Content
The Copy Demo Site's Content will copy exactly what you see in the current demo of the design you are choosing.
The Copy Empty pages will give you a clean site. Pages containing Media Players will still contain the media files.
The key feature here is that all media (audio, video, and images), forms, events, and prayers will be accessible from both your current and redesign site.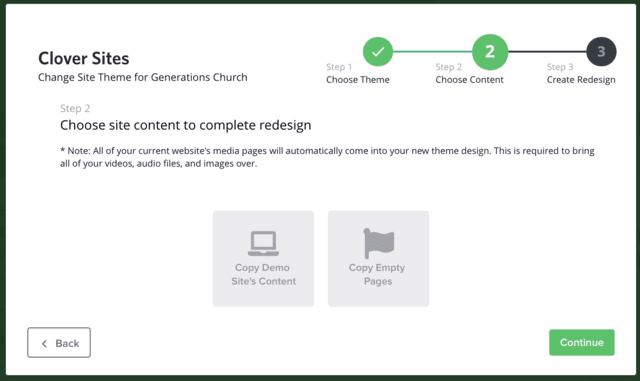 Step 4 - Confirm Redesign
Review your choices and click Redesign Site to confirm or Back to update your choices.
Once you've confirmed your redesign, the page will load back into the Dashboard. You will now see the your redesign listed under your current site.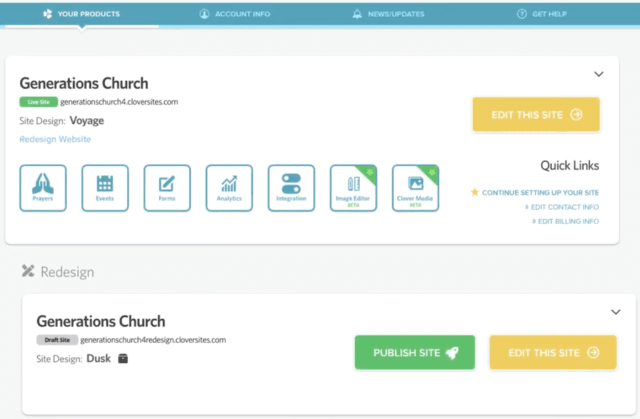 You will be able to edit your current site separate from your redesign.
Once you are ready to go live with your redesign, click Publish Site as shown below.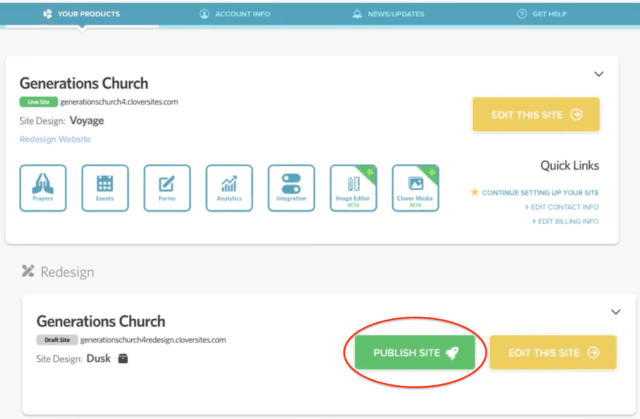 When you publish your new design, your old site will be kept archived for your viewing.

If at any time you choose not to publish your redesign, simply click the Archive button to archive your redesign.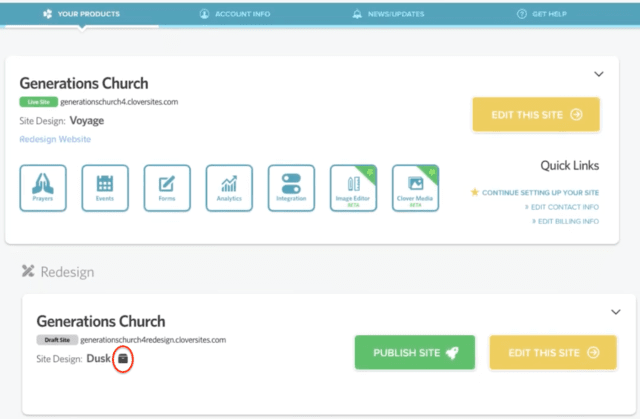 Notes:
Only the account owner will have access to the Redesign feature. If you are a manager on your church's account, reach out to your account owner to discuss doing a redesign.
Click here to view information on your new site design's photo dimensions.
For information on editing your site in the Greenhouse, visit our documentation here.
Updated