Tool Bar

Move Tool:
|Ctrl+Shift+V| The move tool will move your selected layer around your design, as well as allow you to spin, flip, and warp this layer.

Text Tool:
|Ctrl+Shift+T| Allows you to create and/or edit text boxes.

Hand Tool:
|Ctrl+Shift+H| When zoomed in, allows you to pan your design horizontally and vertically to see other areas.

Zoom Tool:
|Ctrl+Shift+Z| Opens your Zoom Tool. This allows you to zoom your design in or out by either clicking the

(zoom in) or the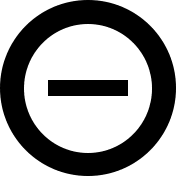 (zoom out) then clicking the canvas. Or you can click, then drag your cursor to the left or right.
Layer Panel
Layer Blend Mode: This drop-down tool will add a blend to your selected layer. To find out more about these blends click this tutorial: Clover Image Editor: Layer Blend Mode Walkthrough
Layer Opacity: This will change the opacity, or ability to see through to a bottom layer, of the layer that you select.

New Folder:
This allows you to create a new folder, and layers of folders. This is so that you can put related layers inside of a single folder. You can even add folders to other folders. Each folder can be opened and closed, exactly like the folders in your computer's filing system. Using this will eliminate the need to continually scroll up and down to edit a single layer.

Delete Layer:
This will delete any layer selected.
Updated