Our text & photo section is the section you'll likely use the most because it's so versatile. This section allows you to place text and images on your page in tons of unique layouts.
Adding a Text & Photo Section
Step 1 - Click the Edit Sections button (Advanced Mode)


Step 2 - Click the Add New Section button

Step 3 - Select Text & Photo Section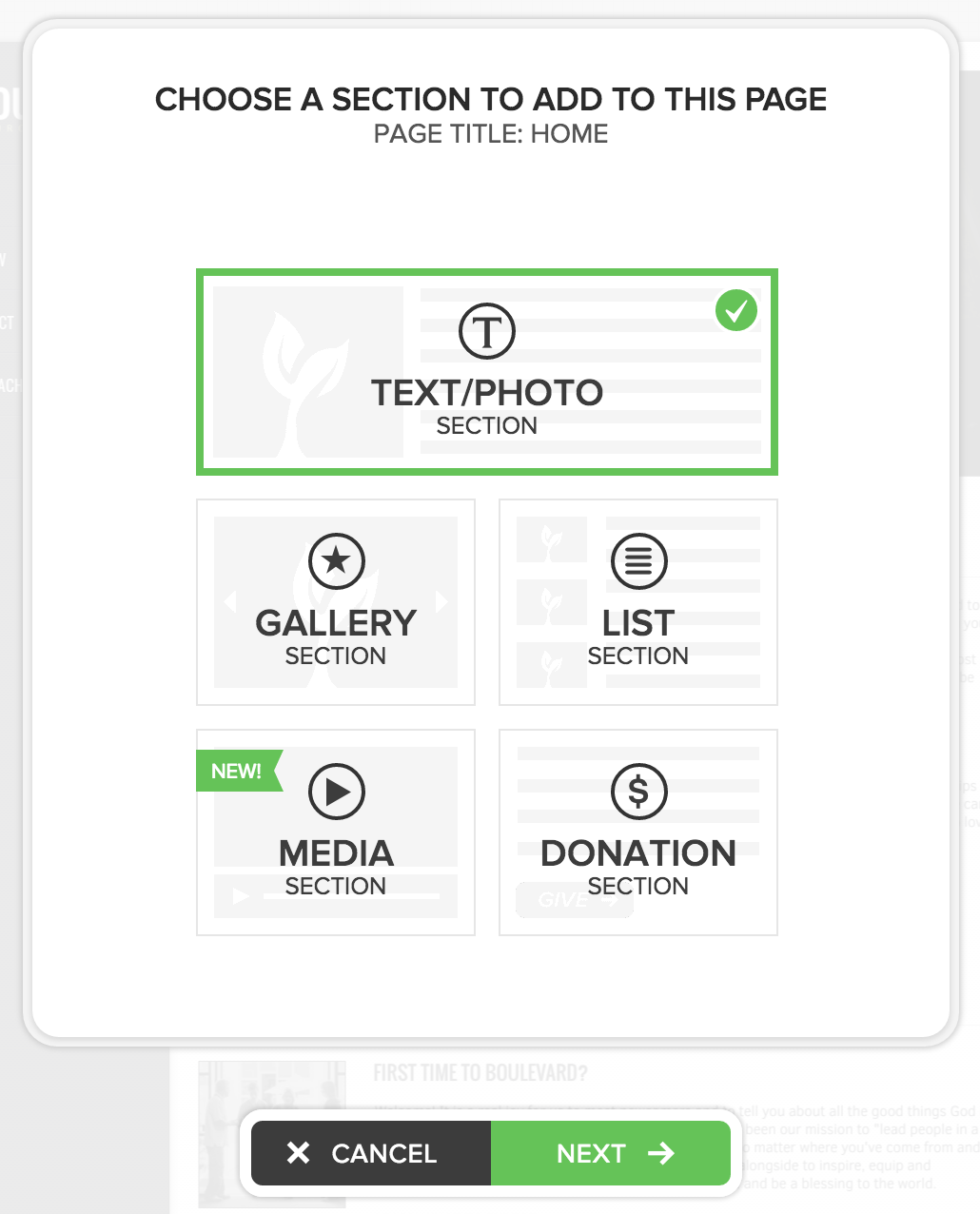 Step 4 - Choose Section Layout and click Save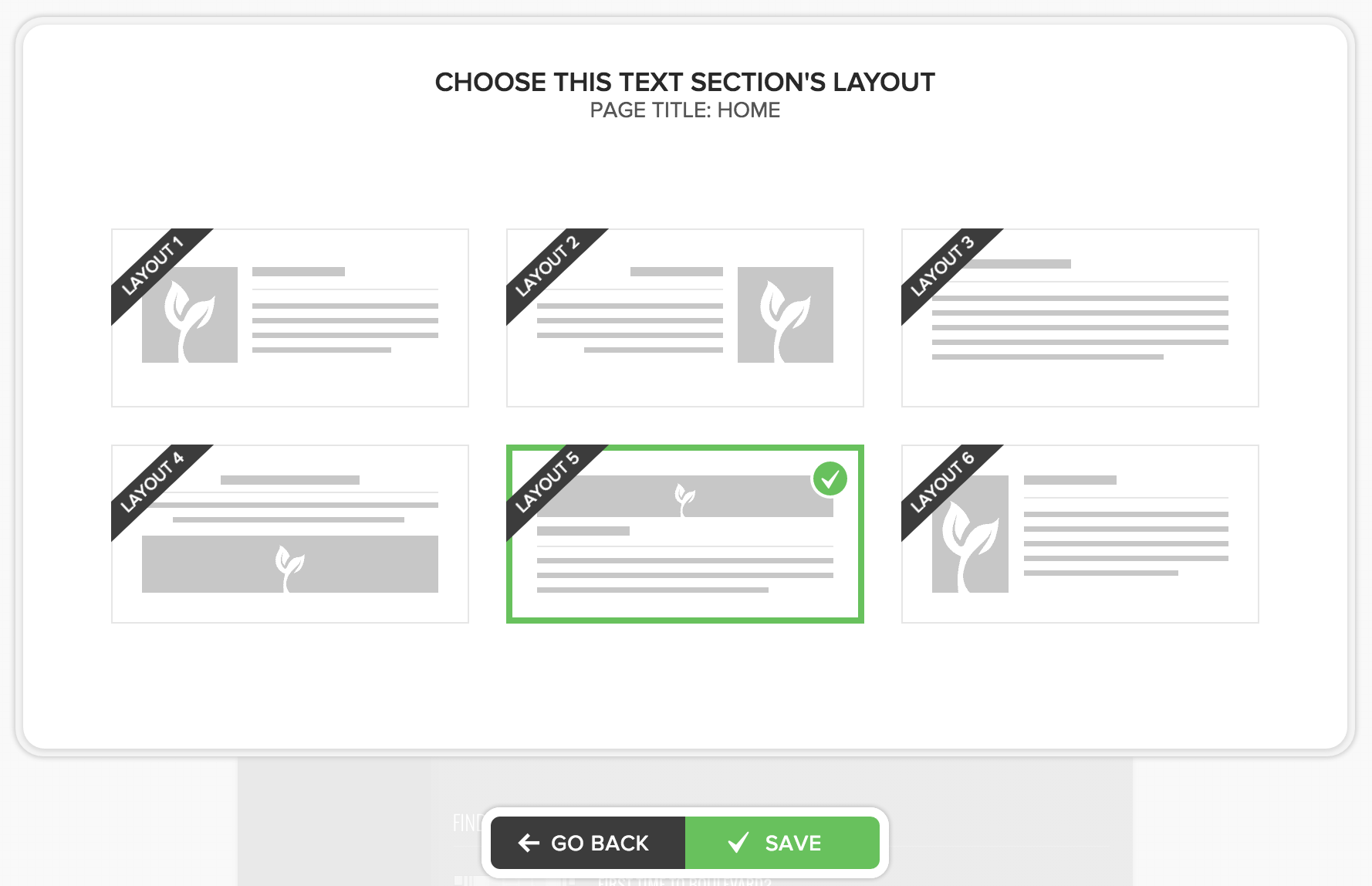 Editing Text & Photo Sections
To begin editing your text section, click within a text area and start typing. You will immediately see options to edit the font type, size, color, and much more. You can also link or embed within this area. Check out our help article on using the text editor for more information on embedding.
NOTE: Since the embed code comes from a 3rd party product, Clover Sites is unable to guarantee it'll work consistently throughout your site or the Greenhouse. Because this is an advanced feature, Clover Sites Support is not able to support issues with custom embed/HTML code.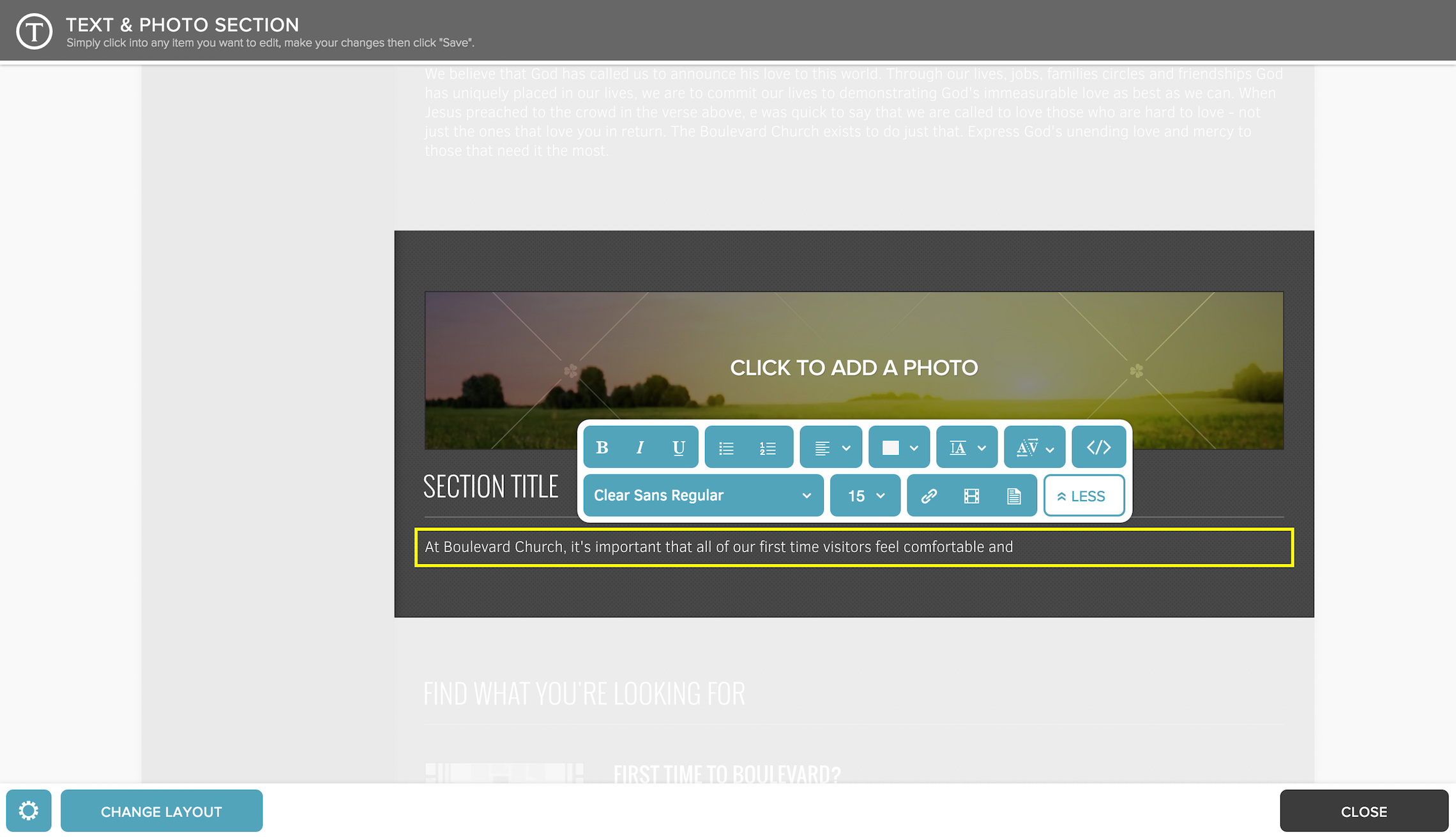 If your section has a photo, simply click the image to open your photo editor, where you can add or edit your images. We've written a help article that goes into a little more detail about the photo editor.
When you're done, click the Close button.
Text & Photo Section Settings
While editing your section in Advanced Mode, click the Gear button for customization options.

Here you can choose to show header and /or body text within your section.

You can also choose from color palette options. These section color palettes are generated based off of your site-wide color palette, which you can change from the Edit Colors button in your Greenhouse. Learn more about this process in our changing colors article.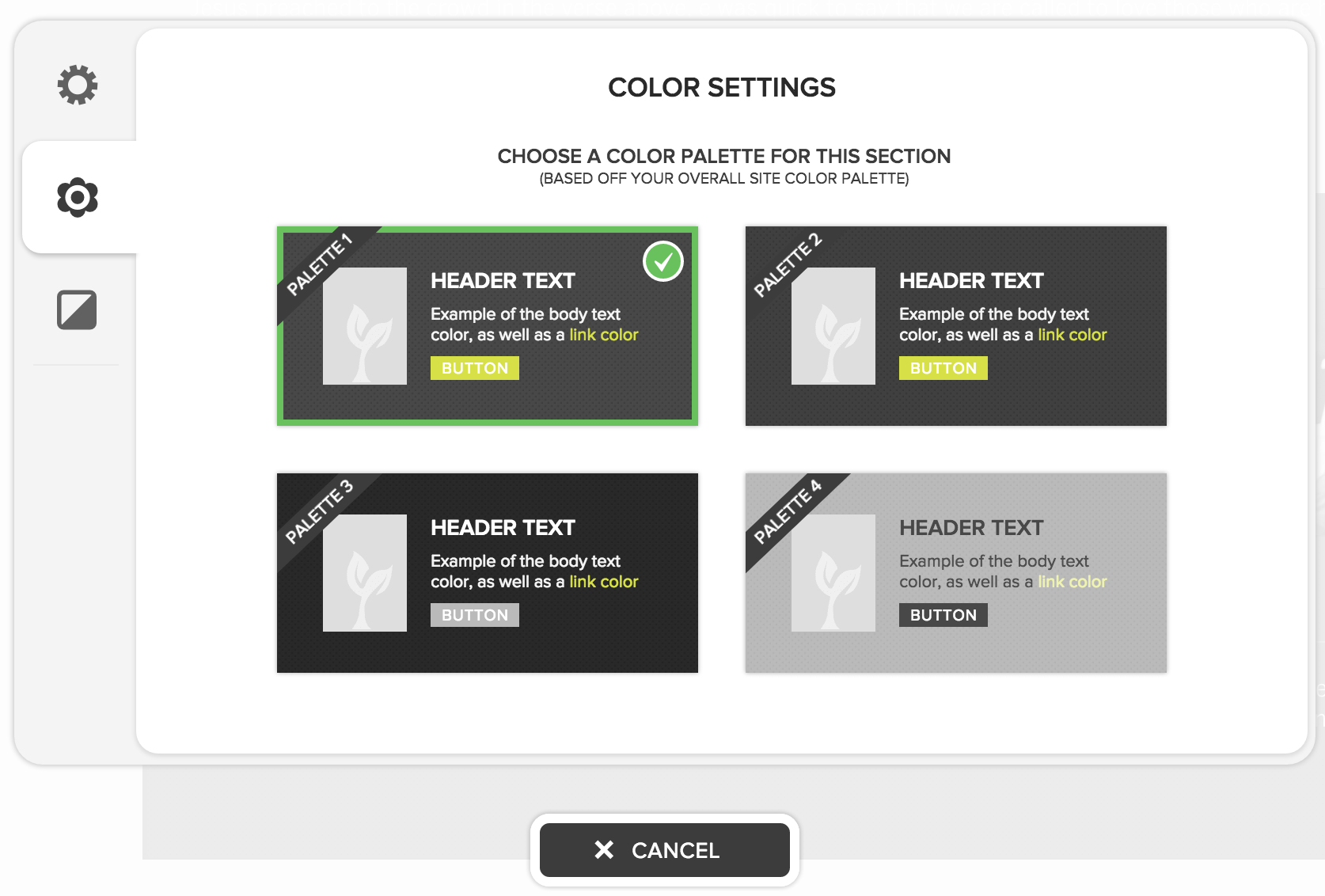 With any photo & text section you can also add a background image to the entire section. Drag or upload a photo then choose from the background settings options. (Check out this site design tips and tricks article for more background image info)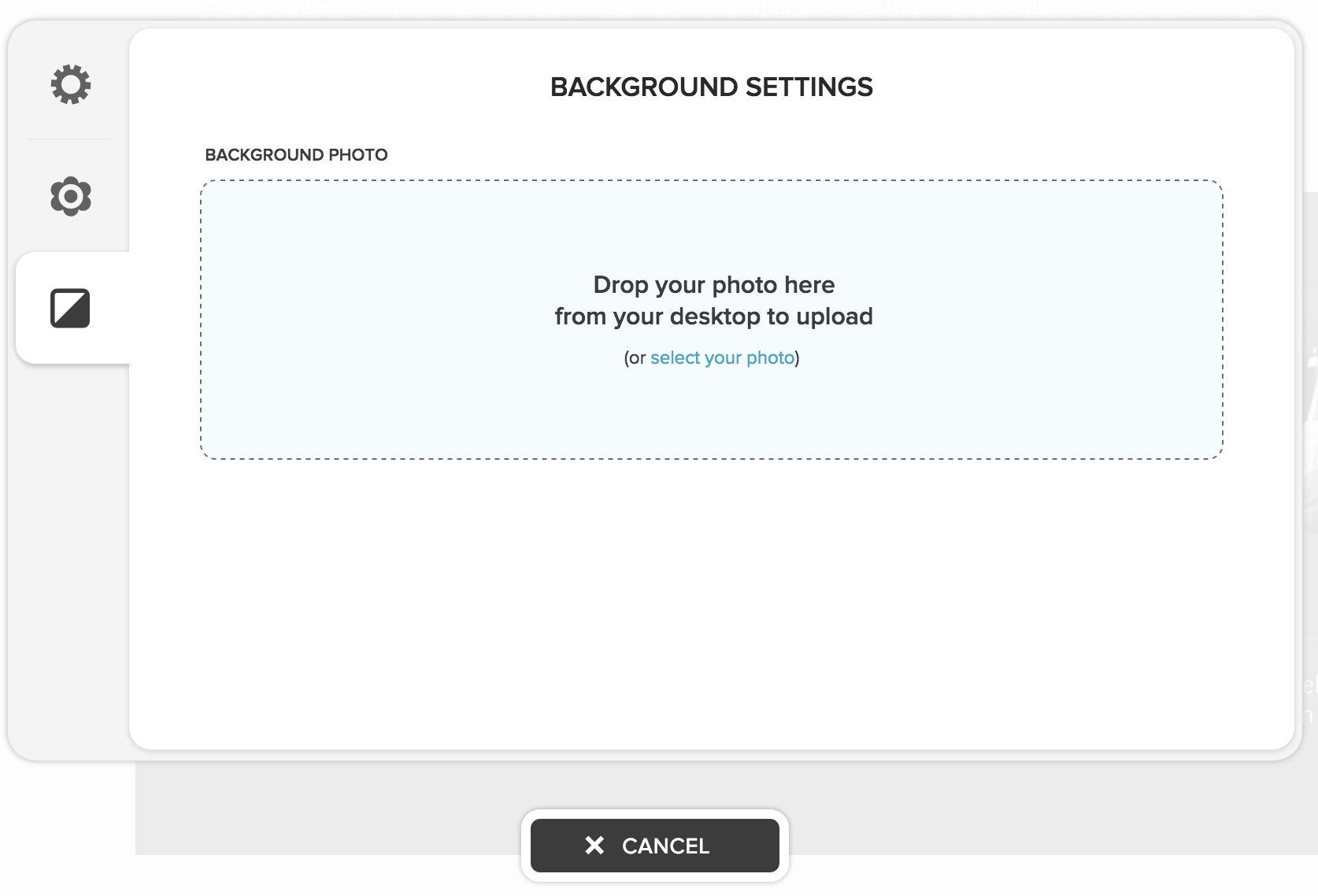 Click the Save button when finished.
Changing Section Layout
To change the section layout click within the section then click Change Layout to select a new layout.

Click the Save button when you're finished.
Updated