This feature is an integration with our friends at Elexio.com. To learn more about how you can make your CloverSites website an even more robust online community platform with Elexio, please visit this page. ​


Step 1 - When adding a page, select Small Groups then click the Next Step button.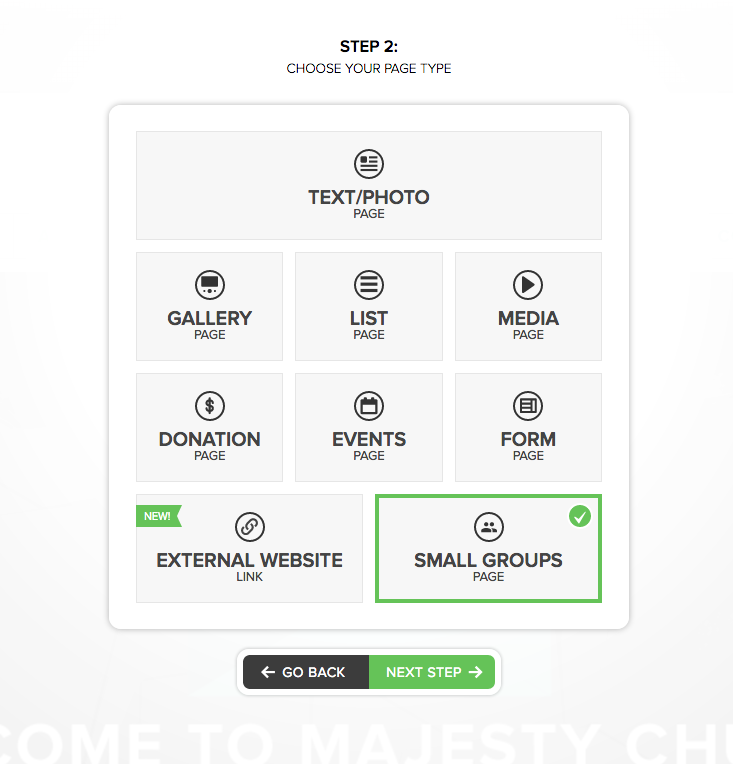 Step 2 - Go to your newly created page and select your layout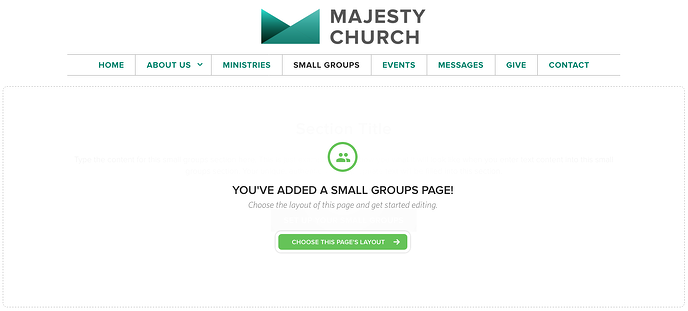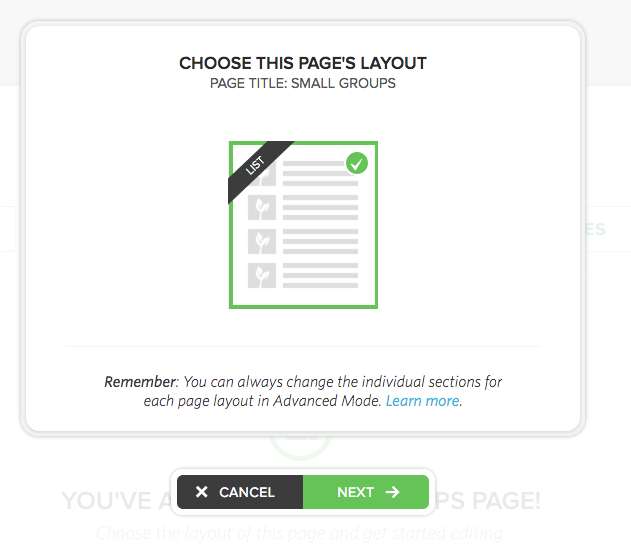 Step 3 - Click "Use My Elexio Account" and enter your Elexio Credentials then click Next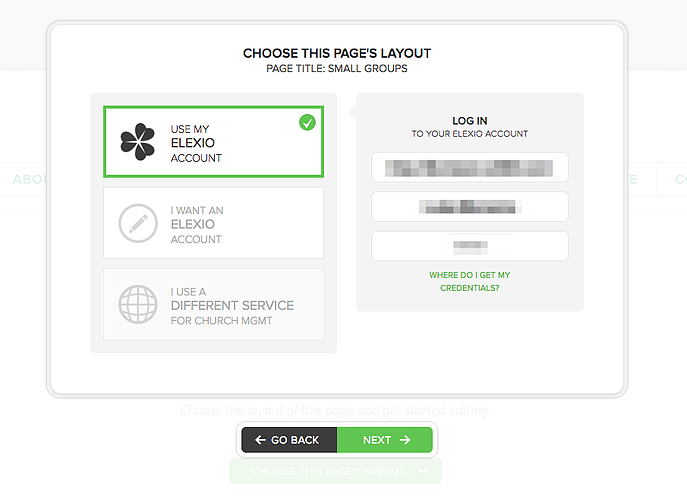 Step 4 - Select the Group you would like to import and click Save.

Keep in mind: If you haven't created a group through Elexio yet, you will want to click the Create Group button which will take you to your Elexio account.
Updated