The Publish button gives you the ability to publish content to your live site so viewers can see your changes.


After clicking the Publish button, which is located in the top right corner of the Greenhouse, all changes you've made will be pushed to your live website.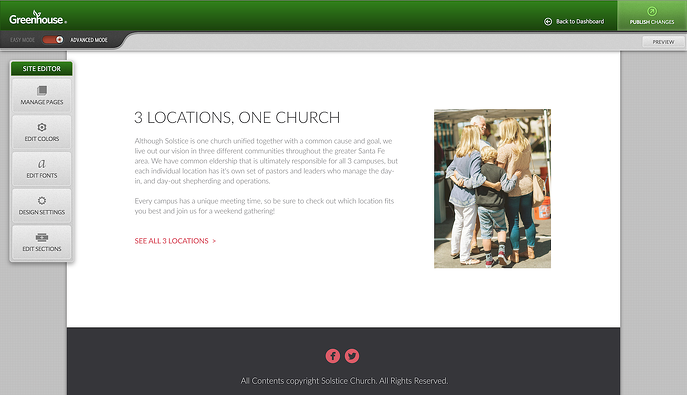 If there are things you'd like to add to your site, but you'd like to wait for your viewers to see them, simply add the content, click Finished or Save to keep those changes in the Greenhouse. Then, when you're ready for your viewers to see your work, click the Publish button and it will immediately be viewable on your live website!
Keep in Mind:
You will only see the Publish button after you've taken your website live. You can find out more about launching your site in our launch overview.
Updated