You can certainly integrate live streaming into your Clover Site! You'll need to use a third party resource that provides you with an iFrame (embed code) or URL.
NOTE: Since the embed code comes from a 3rd party product, Clover Sites is unable to guarantee it'll work consistently throughout your site or the Greenhouse. Because this is an advanced feature, Clover Sites Support is not able to support issues with custom embed/HTML code.

Follow these steps to add live streaming to your site using an iframe:
Step 1 - Log in to your preferred live streaming website and find the video you want to embed
Step 2 - Find and copy the embed code for the video. The embed code should look something like the string of text below: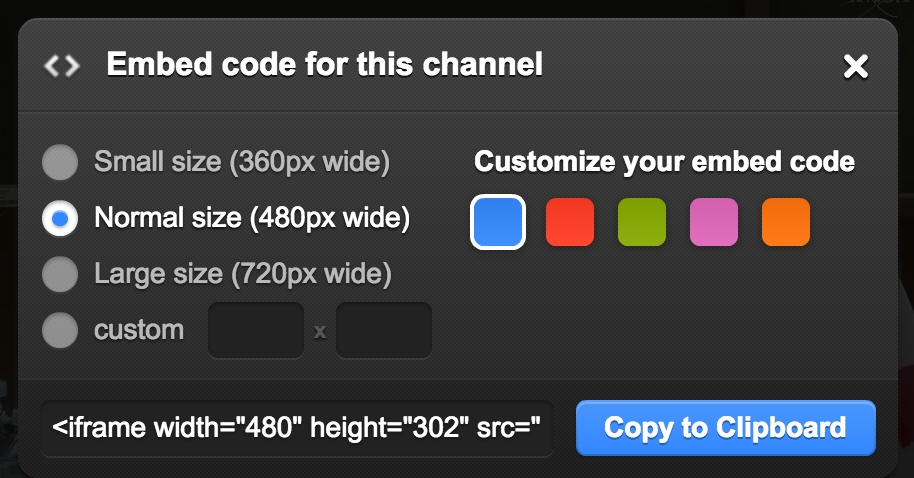 Step 3 - Simply paste the embed code into any text area on in your Greenhouse where you want the video to be displayed.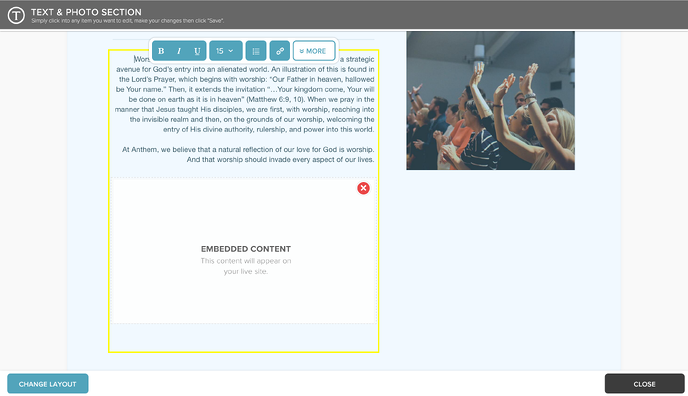 Step 4 - You can remove the content at any time by clicking the red X
Step 5 - Preview your website to see how the livestream will appear to your viewers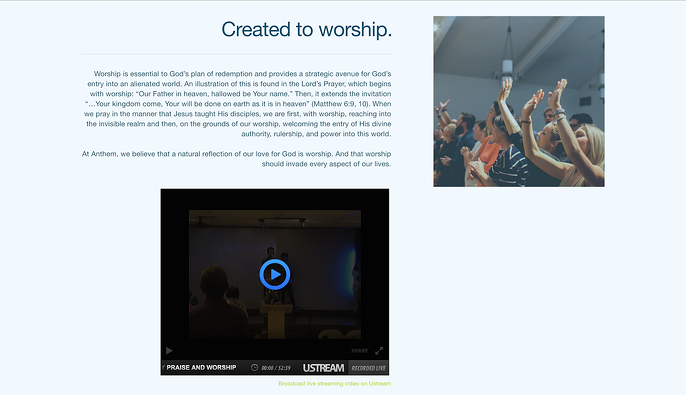 Keep in Mind:
Each website will have the embed code in a different location. If you're having trouble locating it, you can typically find it under Share options.

If you're interested in adding live streaming to your site, we recommend ChurchStreaming.tv
Updated