Adding an Accordion Section
Step 1 - Verify you are in Advanced Mode by viewing the toggle at the top left of the Greenhouse
Step 2 - Click Edit Sections in the Design Settings

Step 3 - Click the Add New Section button at the top right
Step 4 - Click Accordion Section and click Save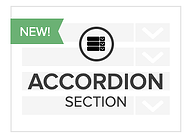 Keep in Mind:
Each site design displays a set style of the Accordion section. Click here to see which style matches with each design.
Editing Accordion Items
To add a new accordion click the Add Accordion Item button.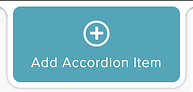 To delete an accordion from your section, hover over the item, click the X and confirm that you'd like to delete it.

Click on the title of the accordion to edit it.

To edit the content of an accordion, click the '+' button in the accordion you wish to update. You should see the accordion content change. Then click the accordion content to edit.

---

---

Click the '-' button to hide the accordion content.

Check out our Text Editor Article for more info.

You can also rearrange your items if you'd like. Simply click and drag each item to where you'd like it to show up in your list.


When you're finished, click Close.
Accordion Section Settings
When editing in Advanced Mode, click the Settings button at the bottom left for customization options.

The Gear tab allows you to choose if you want to display the Header and Body text along with updating section Padding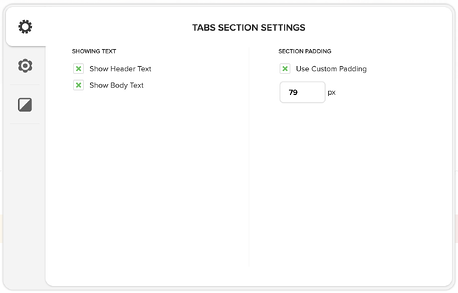 The Color Pallet tab allows you to change the color of the section based on the colors of your site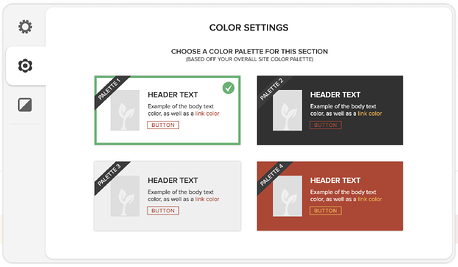 The Background tab allows you to upload a background image to your section

Notes:
Each design contains one of three possible styles of the Accordion Section based on what fit the overall design the best. Below is the list of each style along with its design.

Ribbon:
Aurora
Bloom
Boulevard
Dusk
Ember
Voyage


Line:
Anthem
August
Hope
Solstice
Tradition


Box:
Majesty
Serene
Zion


Updated