Since your Clover Site is responsive to all mobile devices, we have included the Mobile Preview feature which will allow you to see exactly how your site will appear on mobile devices.
Step 1 - From your Greenhouse, you will click the Mobile Preview button in the top right corner (located next to the Preview Site button).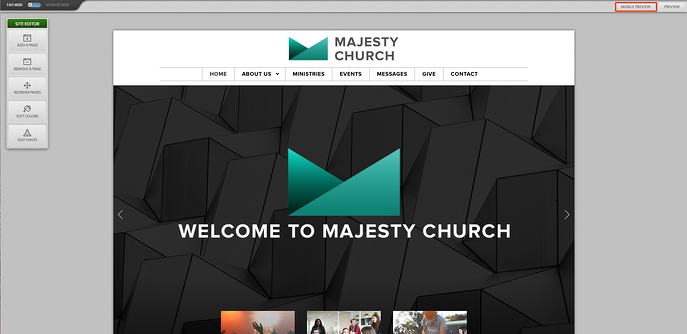 Step 2 - A new tab will open with your mobile preview. Here you can choose between:
Galaxy S III
Nokia Lumia 520
iPhone 4
Galaxy 5
Pixel 2
Pixel 2 XL
iPhone 5/SE
iPhone 6/7/8
iPhone 6/7/8 Plus
iPhone X
iPad
iPad Pro
As you select each option, the mobile preview will update to show you your selected device.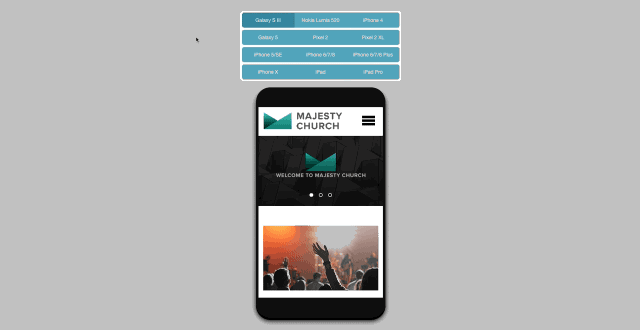 Updated