Created to be distinguished and impressive, Majesty contains new layouts, features, and designs that provide more options than ever for churches looking to make a site their own.
Majesty Dimensions

These dimension sizes allow for retina optimized photos and are recommended for best results. Keep in mind, there may be times you need to make slight adjustments to help them look just right.

All dimensions are in pixels
Logo (Header): 720 x 160
Logo (footer): 720 x 80
Gallery: 3000 x 1688
Gallery Boxes: 640 x 360
Gallery - Mobile: Automatically sized for you
Layout 1: 800 x 800
Layout 2: 800 x 800
Layout 3: All-Text Section
Layout 4: 800 x 800
Layout 5: All-Text Section
Layout 6: 432 x 432
List Page List: 624 x 606
List Page Grid: 680 x 660
Event Section: Event Image Size is in a 4:3 ratio. Some sizes can be 400x300, 800x600, 1600x1200, etc.

Background Images: Since a Text Section changes size depending on how much text you enter into the section, we do not have a set size for Background Images. Any photo you upload to the section should work! We recommend using a larger size photo if possible. You can learn more about Background Images here.
Gallery Section
Majesty offers a Gallery Section that has 3 columns and photos with it!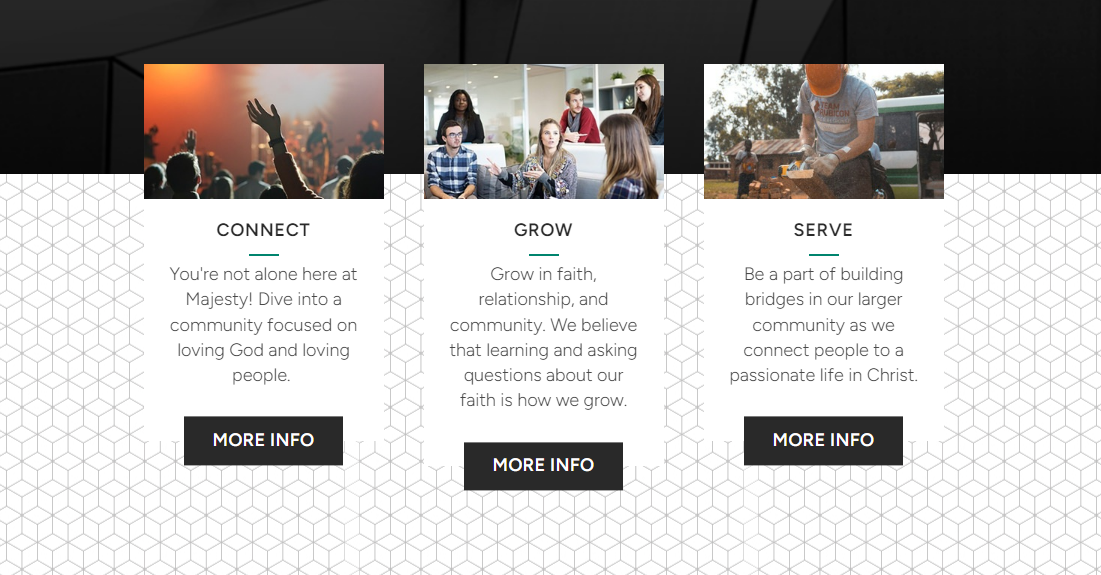 In Advanced Mode, click the Gallery Section and select Settings for even more customization options!
You can select Show List to turn on or off the columns that appear within this section. You can also turn on or off the buttons that appear within the columns.
Text & Photo Section
Majesty offers several text layouts including 3 and 4 column layouts! Layout 4 also offers a slideshow option for your photos.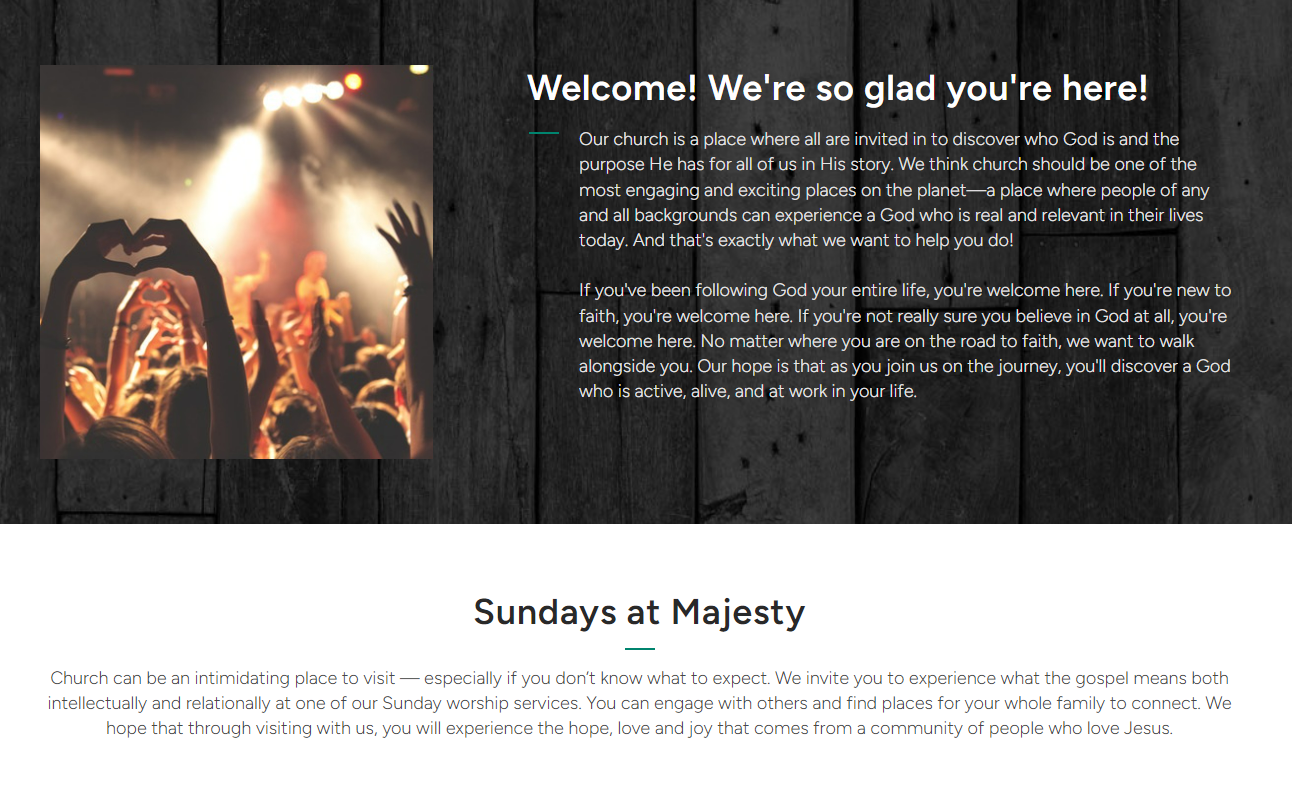 Line Element
The line element you see pictured below (in teal) is used throughout the Majesty design. You can change the color of this line by adjusting the Color 6 on the Color Wheel (under Custom Colors). Color 6 also controls the default link color throughout the site. You can learn more about changing colors here.


Updated