Photos are an essential part of every website. With Clover you can easily add, edit, and replace photos in every area of your site. Best of all, your photos are automatically optimized to look great on retina or high resolution displays.
Adding Photos
​Step 1 - Click a photo area on your site. This will take you to the Photo Editor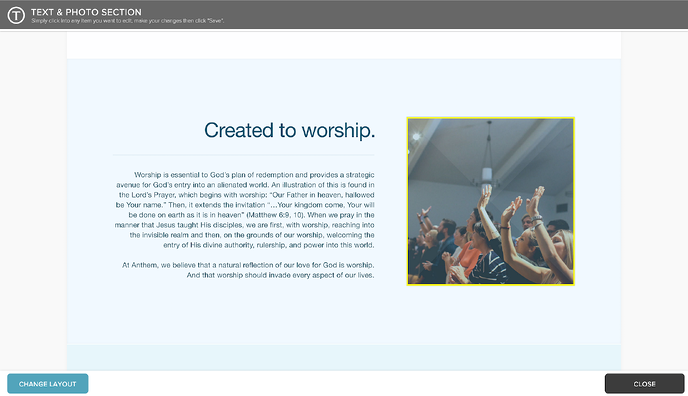 Step 2 - Click the Add a Photo button and choose a file from your computer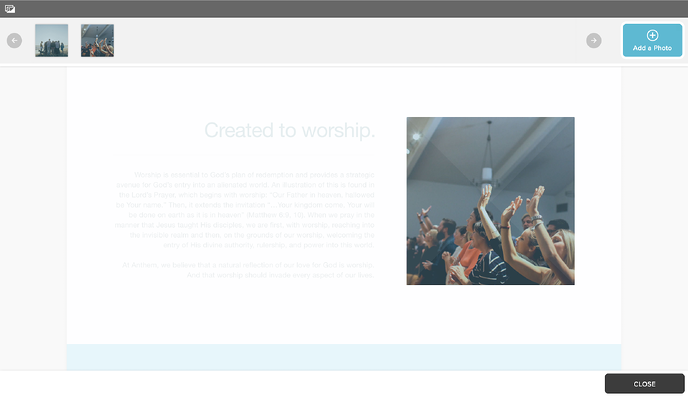 You can also drag and drop photos from your desktop directly into your photo album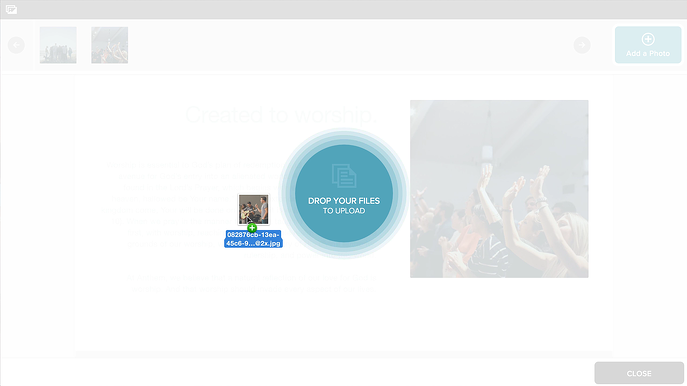 Step 3 - Once the file is uploaded drag the photo from the top bar to the photo area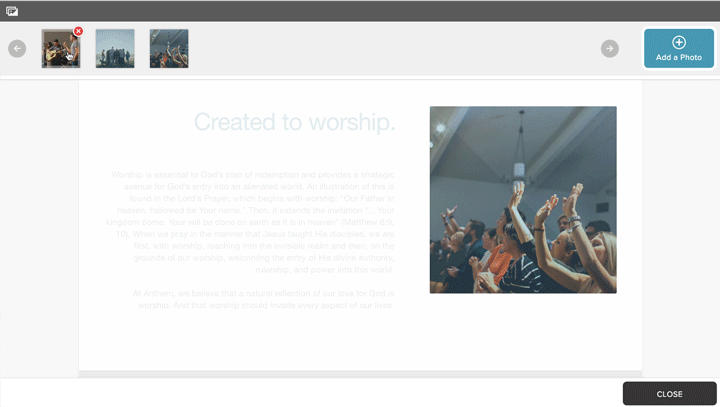 Step 4 - Move and resize the photo as needed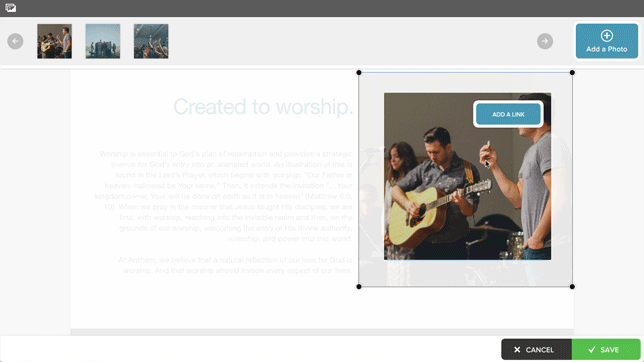 Step 5 - When finished, Click Save
Keep in Mind:
To add a slideshow you will need to be editing a Gallery section. Our Gallery Section article has more info!
You can add a link from any photo.
Removing Photos
​Step 1 - Click a photo area on your site. This will take you to the Photo Editor.
Step 2 - Click on the photo in the photo area.
Step 3 - Hit the Delete or Backspace button on your keyboard. The photo will be removed!
Adding Background Images
Step 1 - Add a text & photo, list or donation section to your site and drag it to where you want it on the page
Step 2 - In Advanced Mode, click into the section and then click the gear icon
Step 3 - Click the last tab to edit background settings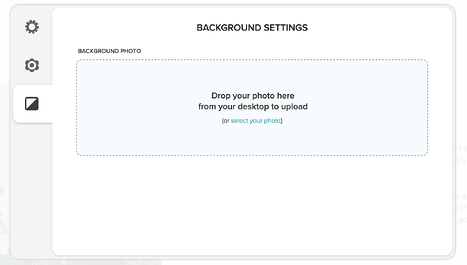 Step 4 - Select a photo from your files or drag one in from your desktop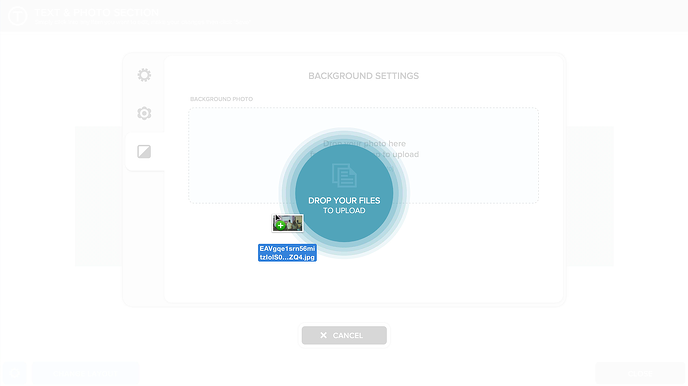 Step 5 - Click Save when you're finished
Trouble Uploading Photos
Usually, for photos, the key is to keep your images under 400kb (the smaller, the better). Here are a few helpful tips for troubleshooting as well:
Remove any symbols that may be in your filename such as *!@() etc...

Try using a different computer or a different network to access and upload content to your Clover site.
Updated