The font style and size that appears on your Events are pulled from the overall fonts you have chosen for your site. You can learn more about Editing Fonts in your Greenhouse here, but in this article we are going to show you what fonts to edit or modify if you want to change the font look on your Events.

Keep in mind: changing the font styles will effect other areas of your website.
Step 1 - In Advanced Mode, click Edit Fonts.
Step 2 - Select Choose Custom Fonts in the top right corner.
Step 3 - Select which font option you wish to change and make the appropriate edits. If you make a change to a font category, your page should show you what the font change will look like before saving.

The Titles font will update the title of the Event Section and the title of the Event on the page for the Event itself.

The Buttons font will change the font size and button size for the button for the Event.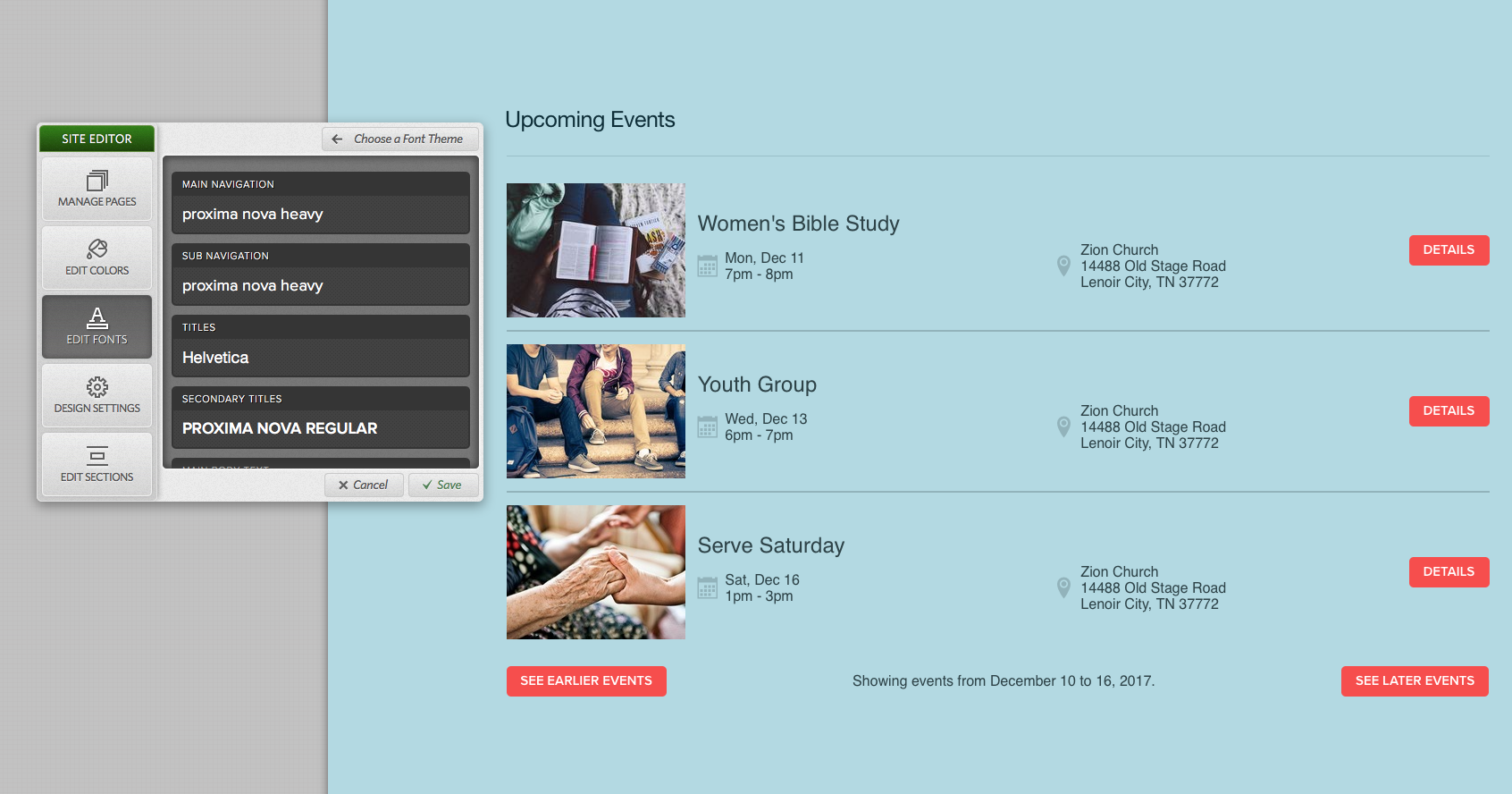 Updated