Have you ever wanted to add a more variety of icons to your website? See below to learn how!
Step 1 - Click into any text box on your site and find the Smily icon.

Step 2 - Search or scroll through our list of icons.
Step 3 - Once you've chosen an icon, you can change the size and color or add a link by using the options in the tool bar.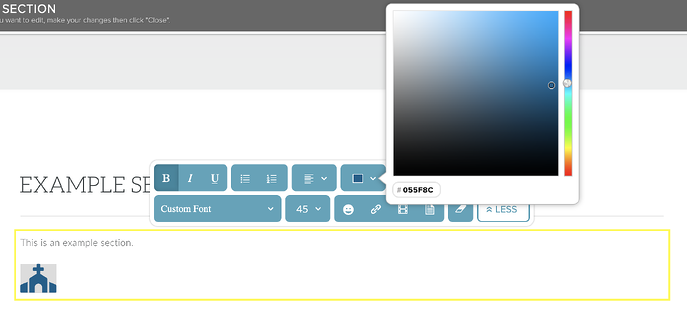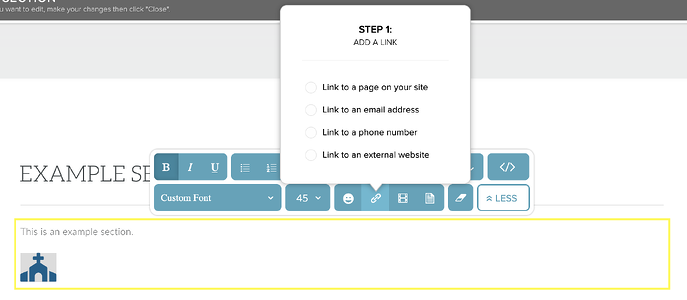 *Note - You must highlight the icon to make these changes. Click here for our article on adding links.
If you are a long time user of Clover Sites, you might be using our older Social Link Icons. These older icons are still active and usable via this Icon Menu.
Updated