With strong sharp lines and a classic approach, the left-side navigation and distinct structure and texture of Boulevard offers a very tactile feel.
Here are some of the unique features that make Boulevard stand out:
1. Left Side Navigation
Anchored strongly on the left side of your site, Boulevard's navigation is always available for your visitors to easily get from one page to the next.
2. Seamless Sections
You can add multiple, shorter sections to this site design to get a fluid viewing experience on each page.
3. Text/Photo Section Layouts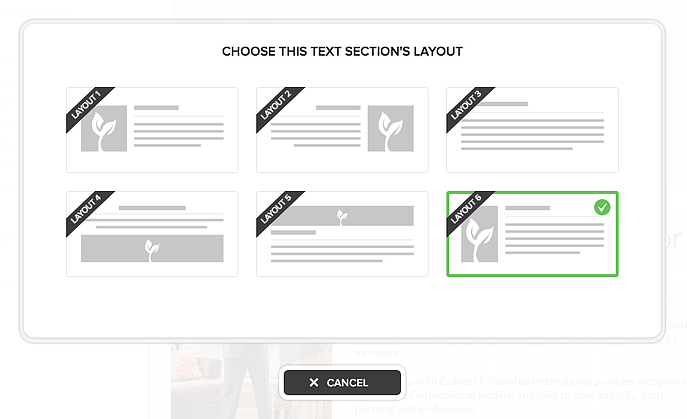 4. Perfect Mobile Experience
Boulevard's navigation on mobile devices makes your visitors feel like they're viewing your site through a custom app.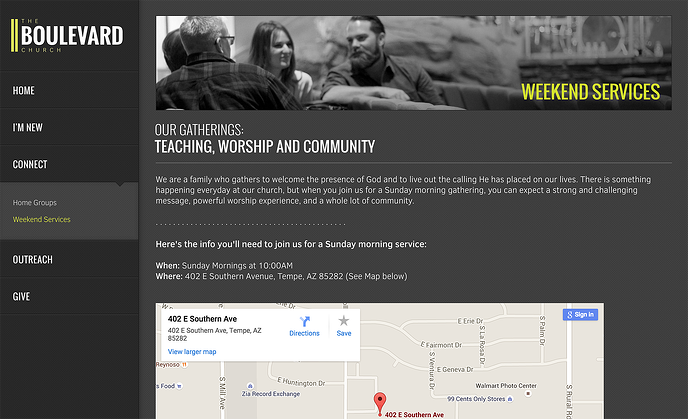 Boulevard Dimensions:
These dimension sizes allow for retina optimized photos and are recommended for best results. Keep in mind, there may be times you need to make slight adjustments to help them look just right.

All dimensions are in pixels​
Logo: 498 x 256
Gallery: 2350 x 1198
- Mobile: 1198 x 1198
Layout 1: 672 x 672
Layout 2: 672 x 672
Layout 3: All-Text Section
Layout 4: 2350 x 676
Layout 5: 2350 x 432
Layout 6: 434 x 672
List Page List: 434 x 434
List Page Grid: 548 x 548
Event Image: Event Image Size is in a 4:3 ratio. Some sizes can be 400x300, 800x600, 1600x1200, etc.

Background Images: Since a Text Section changes size depending on how much text you enter into the section, we do not have a set size for Background Images. Any photo you upload to the section should work! We recommend using a larger size photo if possible. You can learn more about Background Images here.
Updated