Learn how to sync your MinistryOne app's calendar to the calendar of your Clover Site.
This feature is an integration with our MinistryOne app. (Included with Media and Giving on most Clover plans) To find out if your plan includes this service or how to gain access to this feature simply contact support@cloversites.com at your leisure.
NOTE: You can skip to step 2 if you already have an event calendar section on your website set to the "Calendar Layout"
Step 1- Create an Event Section and set its "Layout" to "Calendar".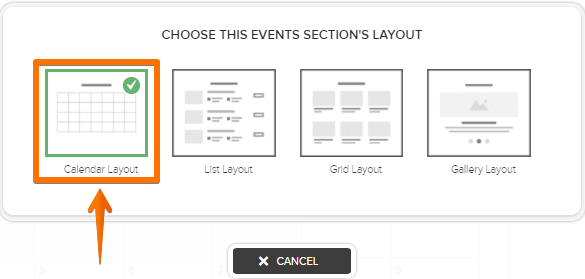 NOTE: You may also wish to change your Event section's settings if you wish to filter which events specifically your MinistryOne app displays. What events are displayed in the calendar event section you follow the remainder of these steps will also display in your M1 app once setup is complete
Step 2 - Right-click the "Subscribe" button of your calendar of choice and click "Copy link address".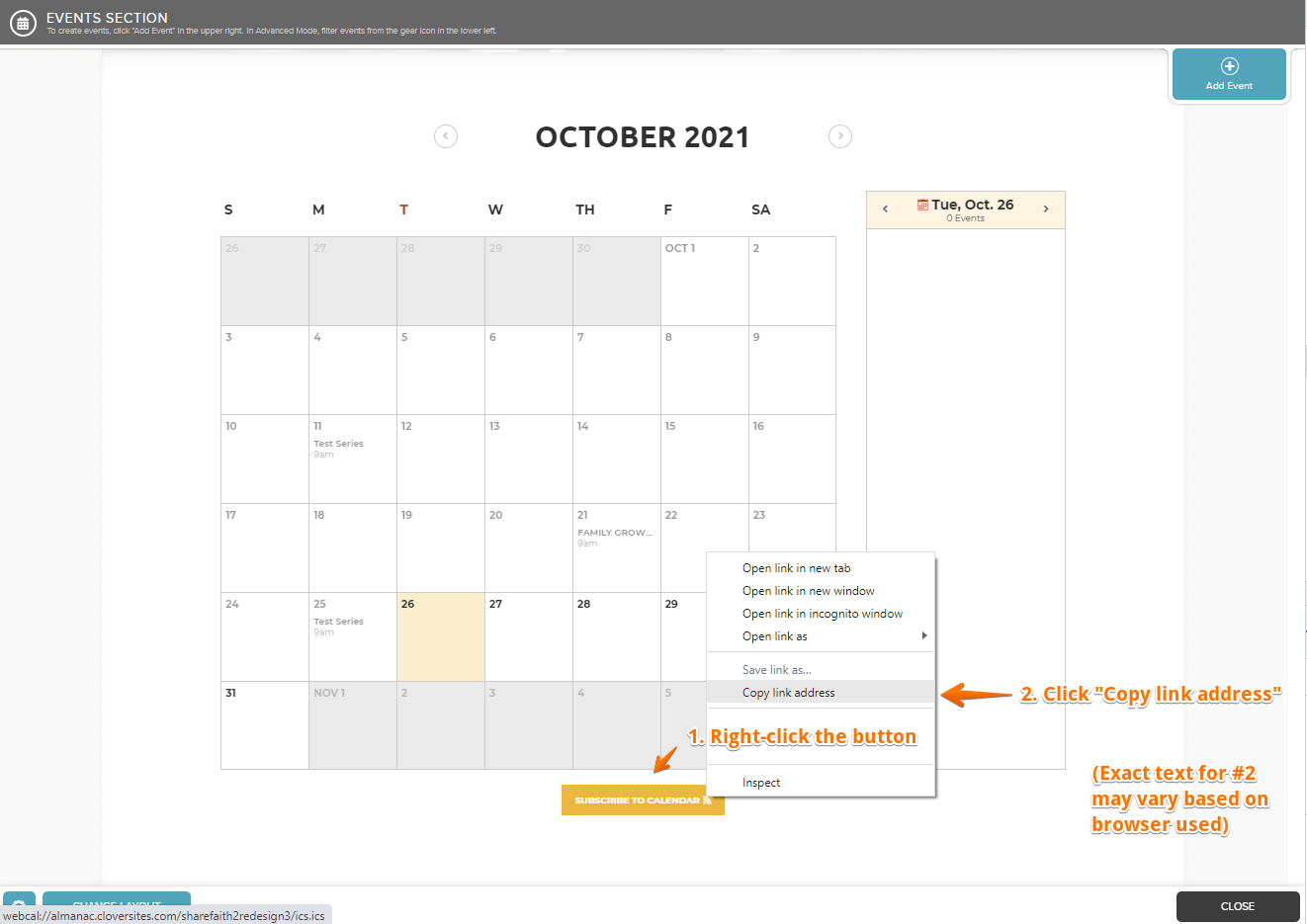 NOTE: Exact text for Step 2 may vary based on your browser.
Step 3 - Navigate to clover.ministryone.com, sign if needed, and click an existing M1 App Project.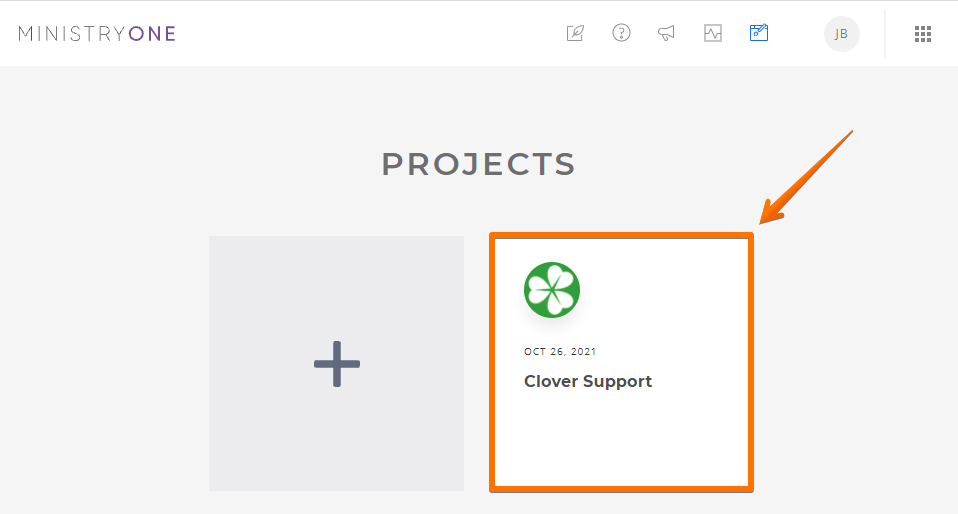 Step 4 - Click "Modules" in the menu panel to the left, click the toggle switch next to "Calendar" to enable this module, and click the new "Calendar" menu option under "Modules".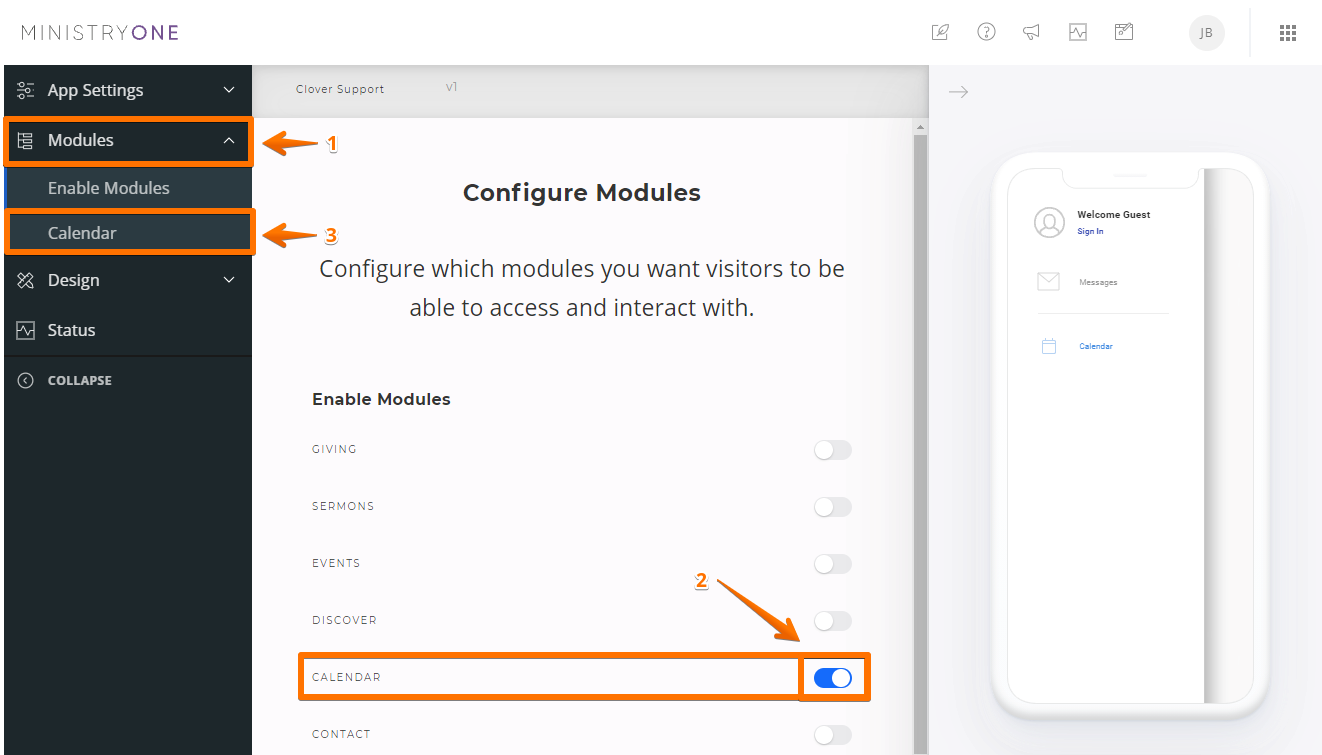 Step 5 - Paste the link you obtained from Step 2 into the "ICAL Embed Link" field, replace the "webcal" portion of the URL with "https", and click "Connect".
SELF FIX: Getting the following error?

Make sure the beginning of your link begins with "https://" and NOT "webcal://"

Congratulations, you have successfully integrated your MinistryOne app with your Clover Site calendar!
Updated