Importing your events from a 3rd party is available using an ICS file. An ICS file is a calendar file saved in a universal calendar format used by several email and calendar programs, including Microsoft Outlook, Google Calendar, and Apple Calendar.

If you'd like to import events from a 3rd party calendar tool into Clover Events, simply follow the steps below.
NOTE: Events imported via ICS will not be able to have their details (title, description, times, etc) altered post-import. As such, it is recommended to alter these details to your liking from the source (Google Calendar, etc) prior to performing the following steps.

Step 1 - Click the Events icon from within your Dashboard. If you don't see the icon, click Your Products.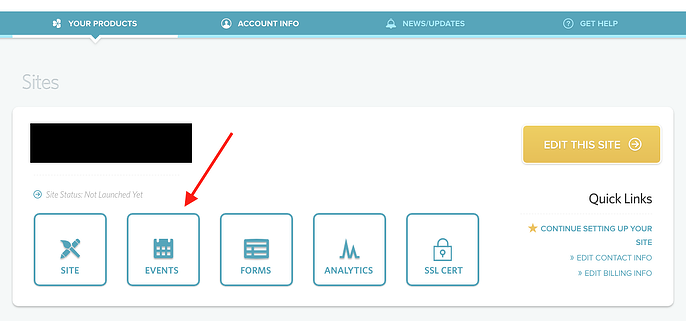 You will now be inside your Events Manager, also known as the Almanac, where you can edit your Events.

Step 2 - Click the Import ICS button in the top right corner.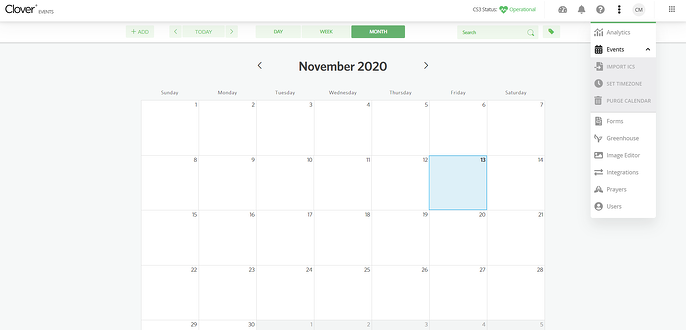 Step 3 - You'll then be able to upload an ICS file of your calendar or you can enter the ICS File URL. If you would like, you also can keep the ICS in sync by checking the box below where you inserted the ICS link.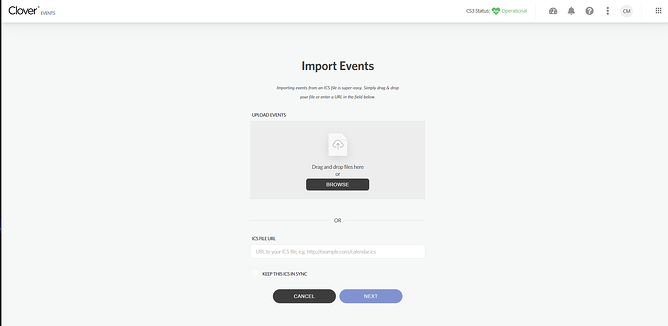 Step 4 - After you click Next, you'll see a preview screen of what events are in your ICS file. If they look correct, click Import Events and these events will be added to your calendar!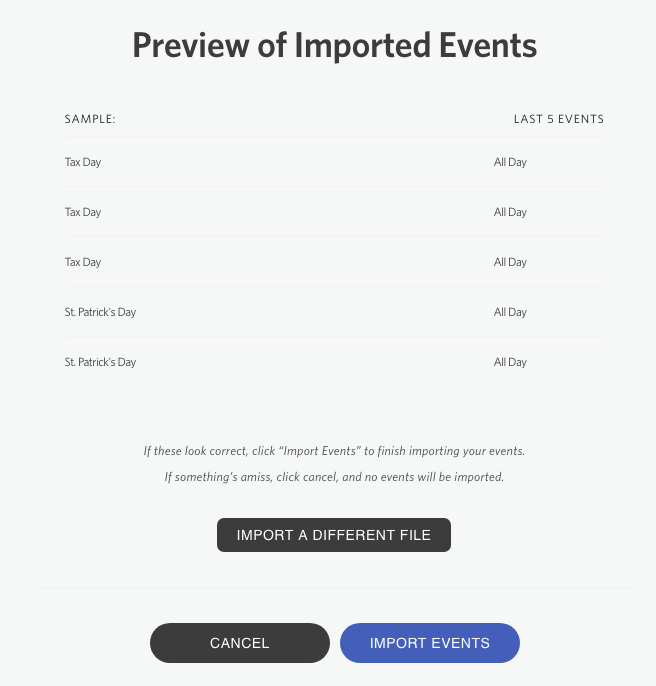 Keep in mind:
If you have a zip file of your events from Google Calendar, you'll need to uncompress or expand the zip file first to retrieve the ICS file. If you're using a Mac, you can follow these steps. If you're using a PC, you can follow these steps.
To export from Google Calendar, you'll need to follow these steps.
Updated