This article was made to help you enter your credentials for Churchstreaming.tv into the Live Stream section on your Clover site.
Creating a Livestream Section
First, you will need to add the Livestream section to your page. Before beginning, make sure that you are in advanced mode, you can turn on advanced mode via a slider in the top left corner! Once in advanced mode click on Edit sections and then "Add New Section" in the top right. Finally, now click on Livestream Section and then next!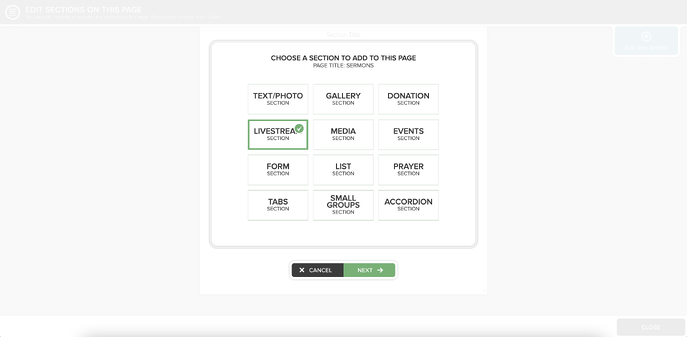 Entering Your Churchstreaming.tv Credentials
Select "Use my Churchstreaming.tv account" and then paste your identifier (your Churchstreaming.tv username) in the box on the right and click next!
NOTE: The account that's entered must be an admin account.
*If Identifier is entered incorrectly, see note at bottom.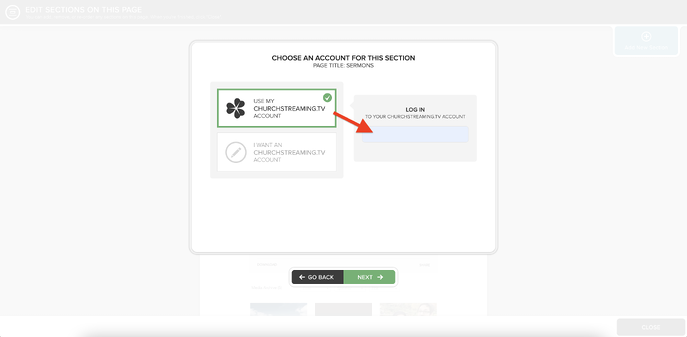 Once your credentials are entered, click next and select your account by clicking the drop-down bar, select the account and then click save.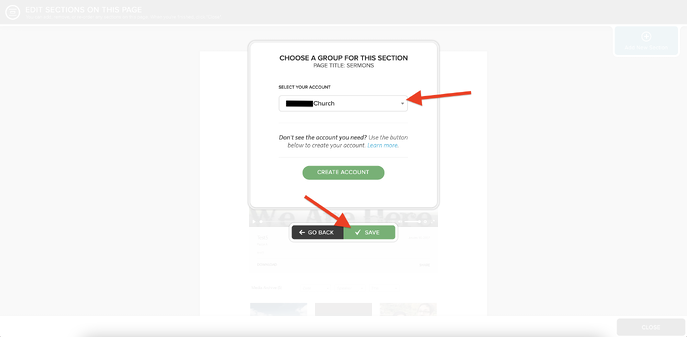 Once you've done this you've linked your stream to Clover Sites!
*In the event you enter the incorrect Identifier, you will need to disable the integration from the Integrations page. To do this, click the Menu button shown with the red circle below.

Then click Integrations.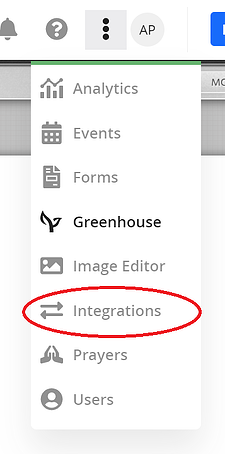 In the Integrations page, look for the ChurchStreaming.tv integration and click the slider to disable.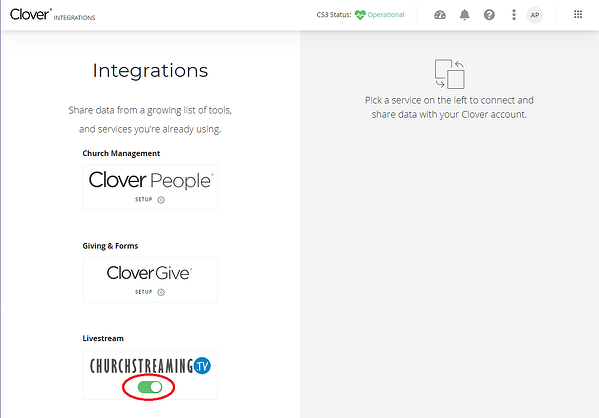 You will then see Setup. Clicking Setup will allow you to reenter your Identifier on the right side of the page.
Updated