After you've taken your site live, you might want to point additional domains to it. This can really help people find your website and can be done in a few easy steps from your Greenhouse Dashboard. In this article we'll look at how to redirect multiple domains to your website (so people can reach your site even if they type in the wrong URL).
Adding Domain Names
Adding multiple domain names can be really helpful when trying to direct people to your site - especially when people are unsure if you're domain ends in a ".com" or a ".org". For example: imagine the domain name for your website is
yourdomain.com
but a lot of people are accidentally typing
yourdomain.org
. If you purchase the domain name yourdomain.org and point it to your website, anyone who tries to reach yourdomain.org will be automatically redirected to yourdomain.com. This can clear up a lot of confusion and make it easier to find your content.
Step 1 - From your Dashboard, click More and then Domain Management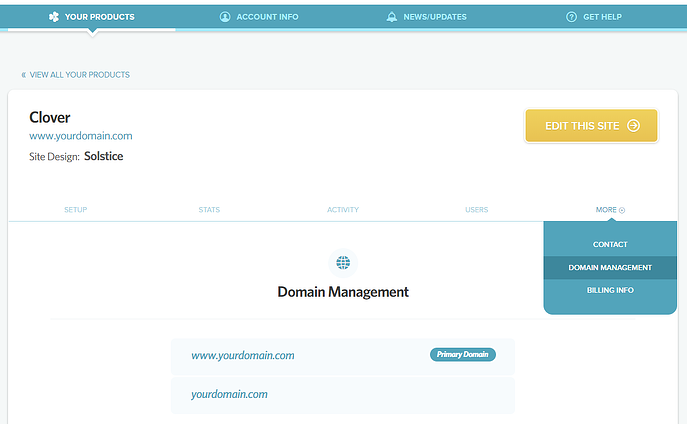 Step 2 - Click Add a Domain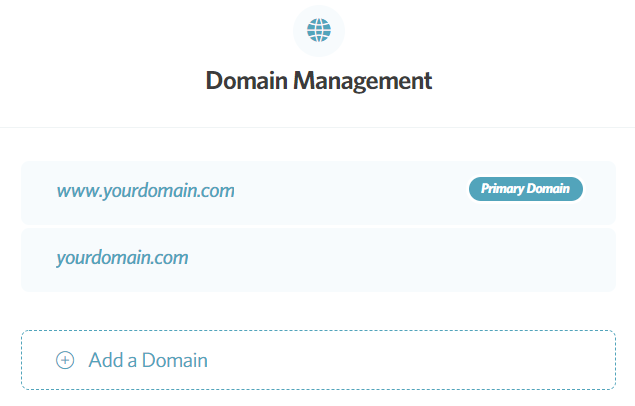 Step 3 - Type in the name of your domain.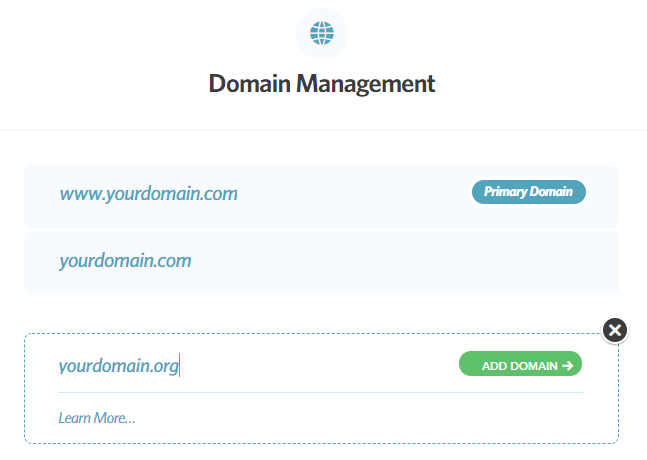 Step 4 - Click Add Domain
Keep in Mind:
Adding a new domain name in your Dashboard won't do anything unless you've purchased that domain name from a domain provider. You'll also need to have that domain pointed to your website from the domain provider's site before you can redirect it from your Dashboard. If you need help purchasing a domain name, head over to our Domain Hosting article. If you'd like more assistance with pointing the domain name from the domain provider, check out our Launching Your Website topic.
Changing Your Primary Domain
Your primary domain is the domain where your website is located. This is also where all of your additional domains will point. You can change which domain is your primary in a few easy steps from your Dashboard:
Step 1 - From your Dashboard, click More and then Domain Management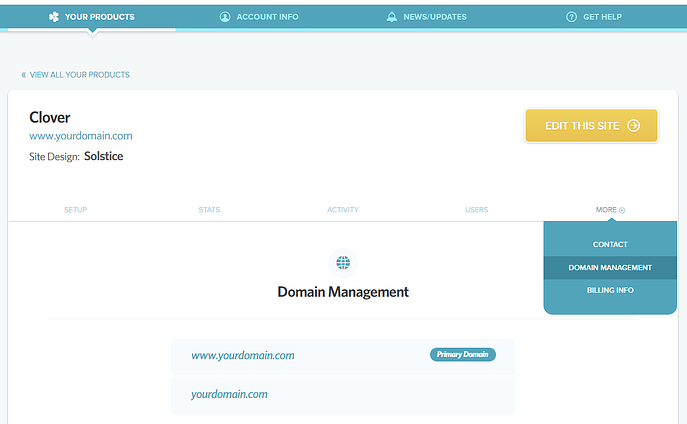 Step 2 - From your list of domain names, choose the one you'd like to make primary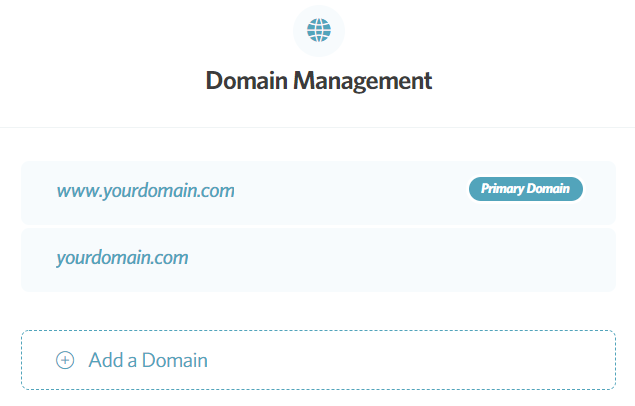 Step 3 - Click Make Primary Domain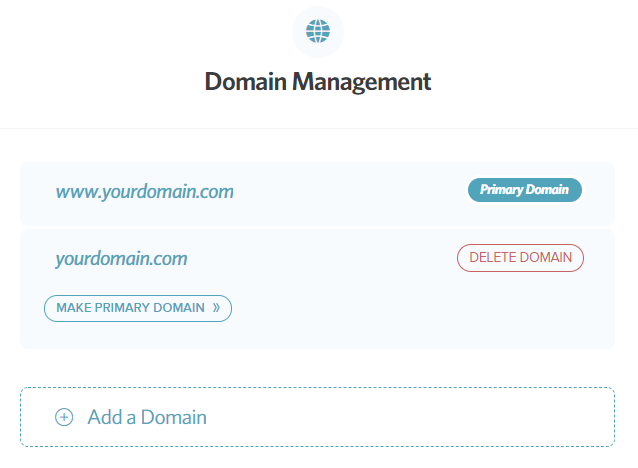 Step 4 - You'll be asked if you are sure you want to do this. Click Yes, Make Primary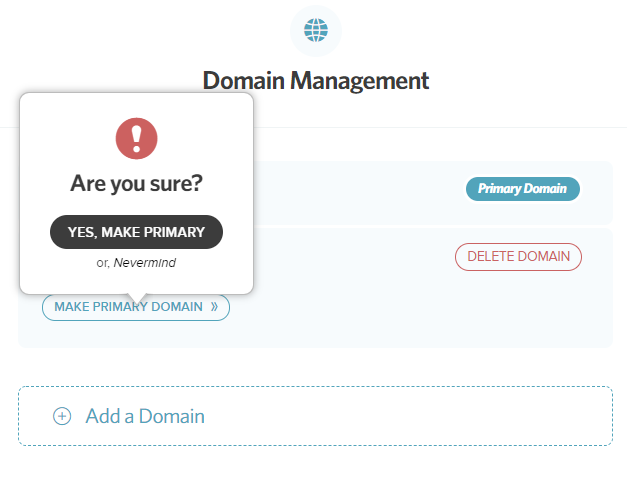 Deleting a Domain
Step 1 - From your Dashboard, click More and then Domain Management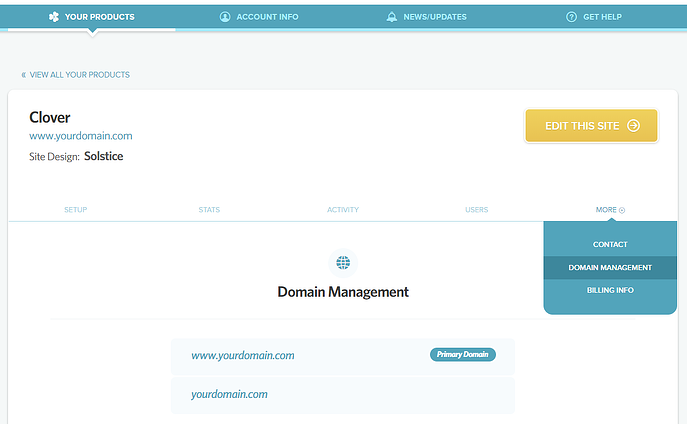 Step 2 - From your list of domain names, click on the one you'd like to delete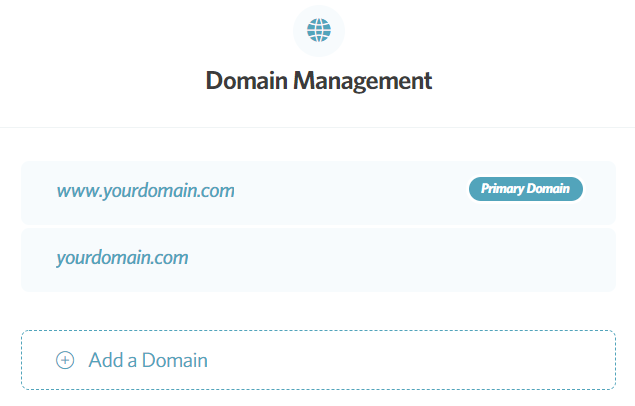 Step 3 - Click Delete Domain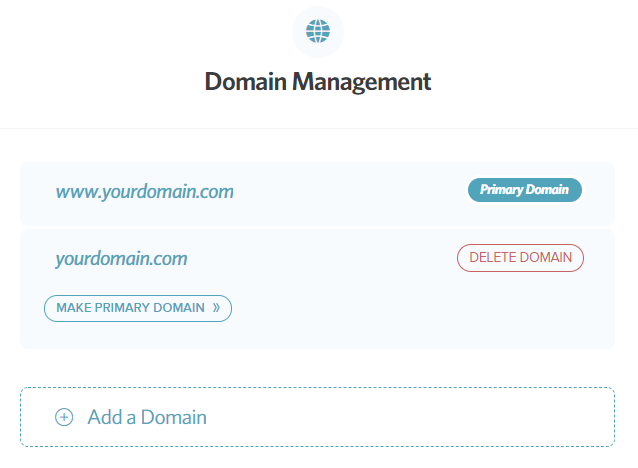 Step 4 - You'll be asked if you are sure you want to do this. Click Yes, Delete Domain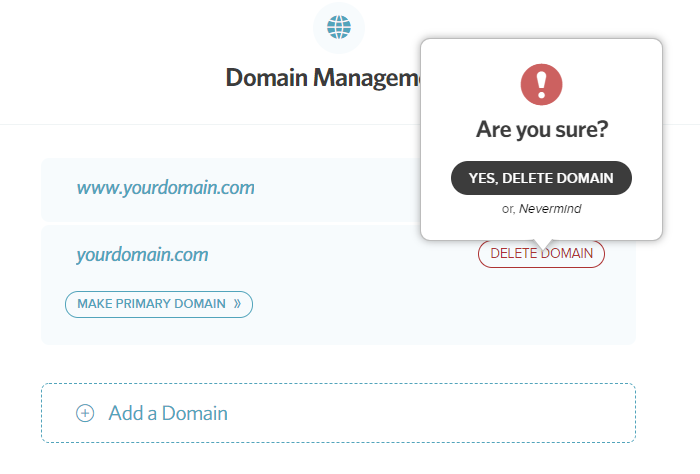 Updated