To duplicate any page on your website, use the steps below.
Step 1 - Click the Reorder Pages button (Easy Mode) or Manage Pages button (Advanced Mode)
Step 2 - Roll over a page name and click the Duplicate Page icon

Step 3 - Type a new name for the page and click the Next Step Button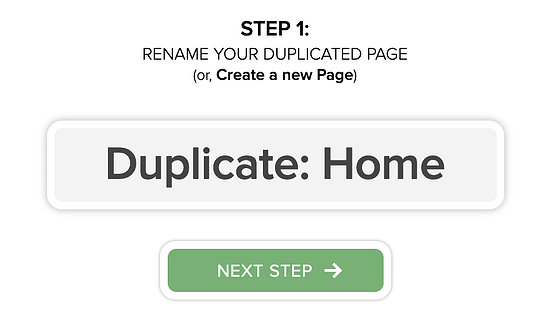 Step 4 - Drag and drop your new page to the desired location
Step 5 - When you're finished, click Save
Keep in Mind:
Your duplicated page cannot have the same name as the original page. Each page must have a unique name.
Updated